Kaleidescape's Hollywood-Friendly Download Store Worth a Look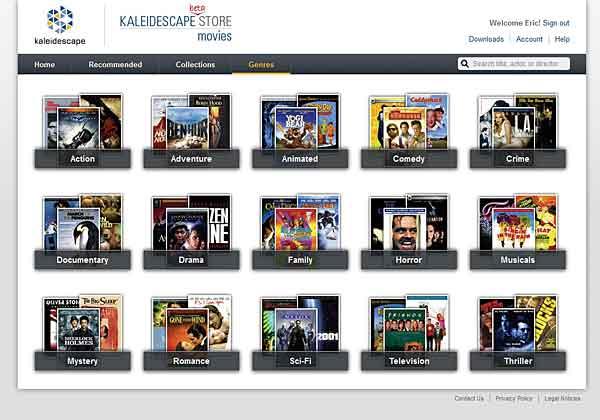 Want to download movies onto the world's coolest media server with the potential for Blu-ray-quality" video and lossless surround? Welcome to the Kaleidescape download store.
You'll remember Kaleidescape as the company that offered world-class DVD and Blu-ray servers and got royally sued by Hollywood for daring to suggest that a consumer might transfer content from disc to hard disc. While that did involve using decryption in a way that got studio executives on the phone with their lawyers, it allowed consumers to access movies through a much hipper interface. Maybe those are all digits under the bridge. This latest venture is Hollywood friendly, with Warner Bros. as the first studio to sign on with 3,000 movies and 8,000 TV episodes.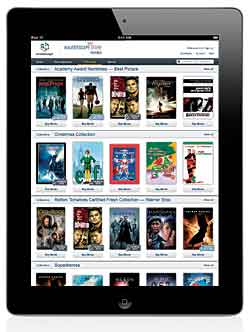 How does it work? Once your Kaleidescape media server is linked to an account, your library will be automatically catalogued and kept up to date. Download new acquisitions from the Kaleidescape Store to your server using the new kOS 5.1 operating system. The user interface helps you find titles in your library of purchased media and even supports bookmarks to find those treasured movie moments. Oh, and Kaleidescape is licensed for the Hollywood-approved UltraViolet cloud content ecosystem; titles you buy from the Kaleidescape Store also include mobile rights for viewing on your smartphone or tablet.
Mirroring Blu-ray or DVD content, the downloads will be either high or standard def, with lossless or lossy surround, and will include the special features of the disc releases. But they will be mercifully devoid of the copyright and preview clutter that usually precedes disc viewing.
Visit kaleidescape.com for a closer look at the Kaleidescape download store.
LATEST VIDEO