JVC+YouTube=Winning Combination
JVC just announced a new camcorder that makes showing your home videos to the world, well . . . at least to anyone hip enough to surf YouTube, easier than ever.
The new Everio S Series GZ-MS100 has an UPLOAD button that allows users to transfer their videos directly from the camcorder to YouTube. It isn't exactly instantaneous, but it's close. The GZ-MS100 comes with software you install on a Windows PC (notice how we didn't say anything about Mac) which guides you through the process. Basically, connect the camcorder via USB which launches the software, and a few clicks later, you're famous. The UPLOAD button has another feature when you're out in the field - press it, and your video is limited to 10 minutes - the limit for YouTube videos. Not to worry that your videos will look as crappy as most look on YouTube; your videos are stored in the camera at the original quality. Want more details about the Everio GZ-MS100?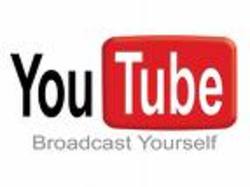 The GZ-MS100 is tiny, weighing just over half a pound at 0.60 lbs., to be exact. It uses SD memory cards, which have gotten ridiculously cheap lately, so storage is limited only by how many cards you want to carry around. Older models used built-in hard disc drives, so now you have basically limitless storage and can transfer videos from the camera, or just pop the SD card into a reader connected to any computer.
Other features include a 2.7-inch LCD screen and touch-sensitive controls. The GZ-MS100 uses a Konica Minolta lens with 35x optical zoom, and digital image stabilization keeps things looking sharp. Battery life is just over 2 hours with the supplied battery, but extended-life batteries are available to bump that up to almost 6.5 hours with the optional BN-VF823 battery.
Getting famous on YouTube just got easier. Now go shoot something hilarious and send us the link. -Leslie Shapiro
LATEST VIDEO