JBL's New HDI Series Loudspeakers Now Available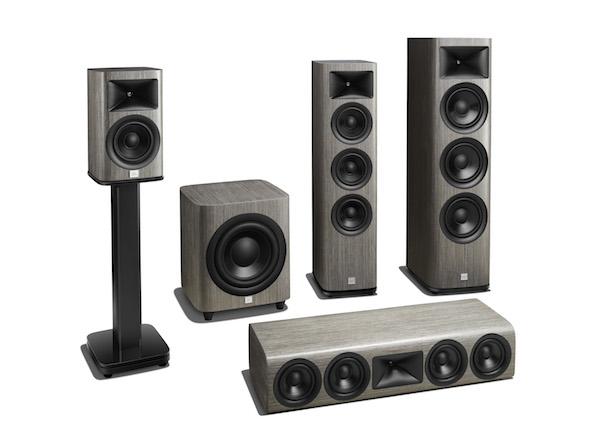 The JBL HDI Series speaker line that we first reported on at
CEDIA Expo 2019
is now available. The new speakers feature the company's patented 2410H-2 compression driver compression driver technology and High Definition Imaging waveguide and are available in a trio of striking finishes including painted high-gloss black, satin walnut wood veneer, and satin gray oak wood veneer.
"This series is an icon that will be looked back upon by a generation as the speaker system that introduced them to quality sound," said Jim Garrett, Senior Director, Product Strategy and Planning, HARMAN Luxury Audio. "Designed on mathematics that no other manufacturer has graduated to and built with components that few can match, the JBL HDI Series sets the new standard for the category."
At the head of the HDI pack is the flagship HDI-3800 tower ($5,000/pair), a 2.5-way model with three 8-inch woofers. The lineup also includes the HDI-3600 tower ($3,800/pair), a 2.5-way model with three 6.5- inch woofers, the 2-way, 6.5-inch HDI-1600 bookshelf ($1,800/pair), and the HDI-4500, a 2.5-way center channel with four 5.25-inch woofers ($1,750). Rounding out the HDI family is the HDI-1200P subwoofer ($3,000), which has a 12-inch woofer powered by a 1,000-watt (RMS) amp. According to JBL, all HDI Series woofers feature cast aluminum frames, cutting-edge motor structures, and Advanced Aluminum Matrix cones, while the HDI-1200P sub "carries the same engineering prowess with a high-density Poly-PlasTM cone and a 3-inch voice coil."
In addition to fancy finishes (check out that satin gray oak wood on the lineup pictured above), other HDI Series design flourishes include flush-mount woofer trim rings, magnetically attached grilles, and a gloss black integrated plinth. JBL also offers its HDI-FS floor stands ($400/pair) for use with the HDI-1600 bookshelf speakers.
Click here for more info on the JBL HDI Series.