James Loudspeaker Unveils Soundbar for 75-inch TVs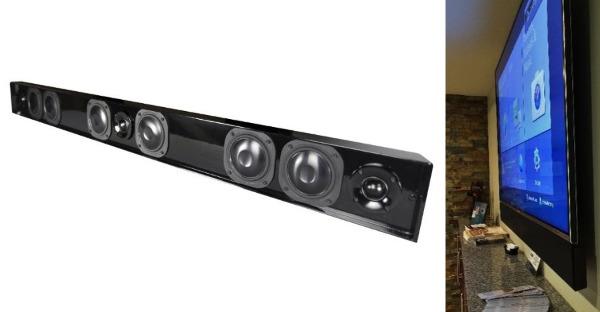 Napa, California-based James Loudspeaker has responded to the increased popularity of really big TVs with a high-performance soundbar made for sets with 75-inch screens.
Available through AV integrators, the SPL3LCR-75 ($1,700) is described as a "complete entertainment solution" with left, center and right-channel speakers in a low-profile cabinet made of aircraft-grade aluminum and finished in satin black. Each "speaker" comprises two 3.5-inch aluminum-cone woofers and a 1-inch silk-dome tweeter.
Sized to match the smallest of recently introduced 75-inch TVs from Samsung and Sony TVs, the enclosure is 65.9 inches wide but only 4 inches tall and 1.5 inches deep and comes with a Z-bracket for wall-mounting.
The SPL3LCR-75 is rated to play down to 80 Hz and one of three models offered in the company's SPL3 series, which also includes models sized for 55- ($1,300) and 65-inch TVs ($1,500). External power is required.
For more information, visit jamesloudspeaker.com.
WHERE TECHNOLOGY BECOMES ENTERTAINMENT