Integra shipping the DTA-70.1 amp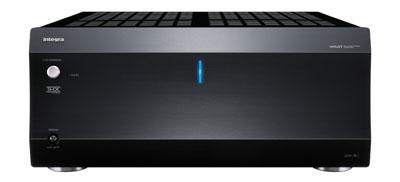 Integra is finally shipping the DTA-70.1, the company's first 9-channel, 150-watt, THX Ultra 2-certified powered amp. The DTA-70.1 is intended as a companion piece to the DHC-80.1 9.2-channel A/V processor, but it has enough power to drive nearly any surround system you might have.
The amp is all-analog and has a particularly huge power supply. It can drive up to 9 channels at 150 watts each, and can drive stereo speakers 400 watts each. Of course, all this power comes at a price; the DTA-70.1 retails for $1,800.
— Will Greenwald
LATEST VIDEO
WHERE TECHNOLOGY BECOMES ENTERTAINMENT