Integra announces two 3D-capable A/V receivers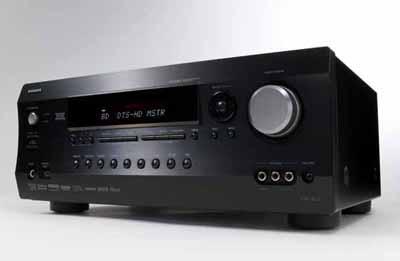 Integra has announced two new A/V receivers designed with 3D video in mind. The DTR-20.2 and DTR-30.2 use HDMI 1.4a to let 3D video signals pass through from a 3D-capable DVD or Blu-ray Disc player to a 3D-capable HDTV. That's the main feature that makes these receivers 3D-friendly; the receivers themselves don't produce or display any 3D content.
The DTR-20.2 is a 5.1-channel receiver that delivers 90 watts per channel, while the DTR-30.2 is a 7.1-channel receiver that can put out 100 watts per channel. Both receivers have 5 rear HDMI 1.4a inputs and 1 HDMI 1.4a output, and the 30.2 features an additional front HDMI input. The DTR-30.2 also features Dolby Pro Logic IIz, allowing users to use 2 of the 7 channels as height channels. Both receivers offer several custom installer-oriented features, including RS232, PC input, 2 IR inputs and 1 IR output, and 3 DC triggers. The DTR-20.2 and DTR-30.2 are currently available with respective price tags of $600 and $800.
— Will Greenwald
LATEST VIDEO
WHERE TECHNOLOGY BECOMES ENTERTAINMENT