HT Poll Results: Hybrid 4K/OLED and 4K/Ultra HD TVs Top Your Upgrade List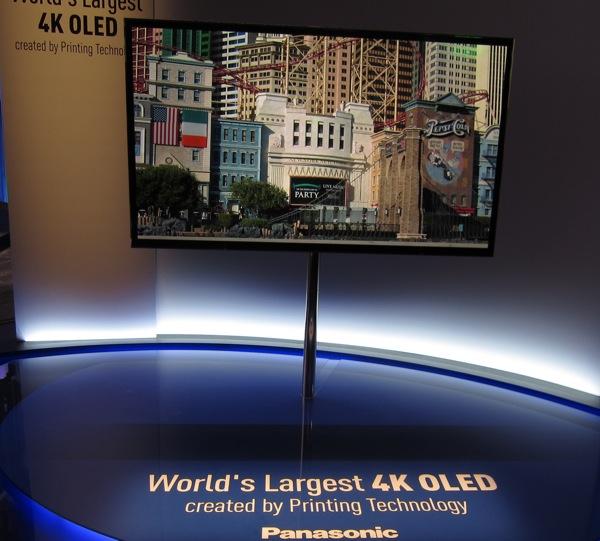 The results of last week's survey are in. We asked what your next A/V entertainment upgrade will be and 198 of the survey's 1,411 respondents said they're holding out for a hybrid 4K/OLED TV like the one Panasonic is promising (shown). A plain old 4K/Ultra HD TV came in second with 166 votes, followed by 1080 projector and subwoofer with 153 votes apiece. Coming in with 150 votes were readers who said no upgrades are in the cards for their "perfect" systems. No upgrades? We don't believe you!
I'm waiting for 4K/OLED TVs to come out 14% (198 votes)
4K/Ultra HD TV 12% (166 votes)
1080p projector with a jumbo screen 11% (153 votes)
Bigger, badder subwoofer 11% (153 votes)
Nothing—my rig is perfect as is! 11% (150 votes)
Surround-sound speaker system 9% (129 votes)
1080p smart HDTV with Internet connectivity 7% (93 votes)
Too many choices—I can't make up my mind! 7% (97 votes)
Blu-ray/universal disc player so I can spin SACDs and DVD-Audio discs 5% (69 votes)
1080p HDTV 4% (62 votes)
Blu-ray player 3% (37 votes)
Network media player 3% (43 votes)
Wireless audio system 2% (27 votes)
A good set of headphones 2% (34 votes)
Stay tuned for our next poll and feel free to suggest topics/questions.