Hisense Partners with NBA, Brings Exclusive Content to North America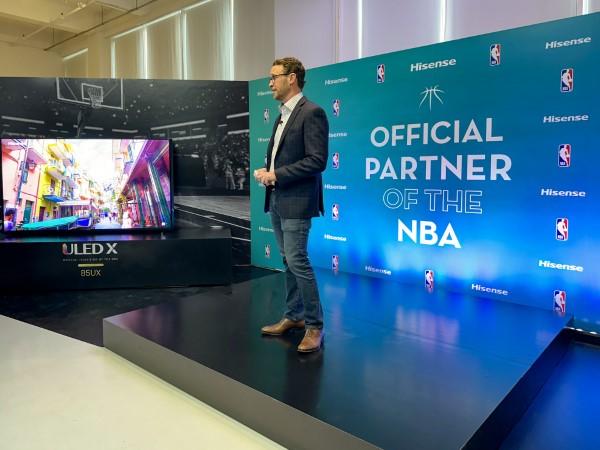 Hisense, a leading global consumer electronics brand known for its TVs, has partnered with the NBA to engage more fans across North America. As the NBA's Official TV and Home Appliance Partner, Hisense will exclusively present "X-Factor Moments," a weekly video series highlighting key plays from the 2023 postseason. Starting in the 2023-24 season, Hisense TVs will provide access to NBA League Pass through the NBA App.
Hisense USA President David Gold took the stage to announce the partnership as well as to make official that the company is now the number two TV brand in North America. He also made fun of rival TV makers who use confusing marketing terms where a simple numerical specification will do. And he spoke to the promise of UST projection for big-screen viewing—a category of displays where the company is an industry pioneer and leader.
This partnership bolsters Hisense's expansion efforts in the United States while capitalizing on the NBA's surging popularity. Furthermore, the company is launching a limited edition ULED X, the first LED TV designated as the Official Television of the NBA.
The NBA is enthusiastic about collaborating with Hisense, believing it will amplify excitement and expand fan engagement. The league anticipates innovative content and experiences as a result of this partnership.
NBA Executive Vice President Kerry Tatlock explains that Hisense USA allows the league to engage fans on their preferred devices across the U.S., Canada, and Mexico, enhancing their viewing experiences and connecting them with their favorite teams and players.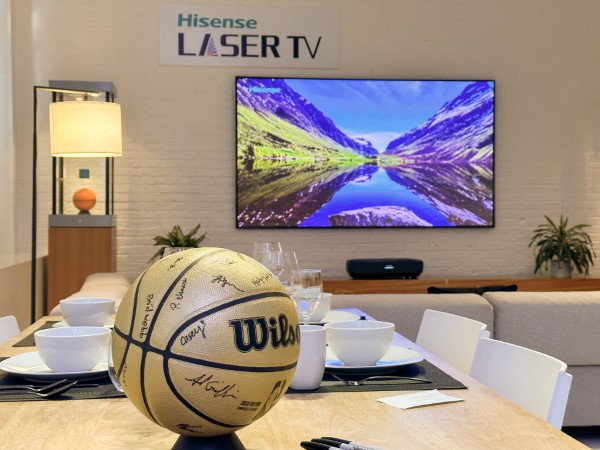 According to Hisense, fans can anticipate the Hisense-NBA collaboration materializing in marquee events, retail promotions, packaging, point-of-sale promotions, and trade shows. To learn more, visit Hisense-usa.com.