Helm Audio's $100 Earbuds Are Wireless & Water-Resistant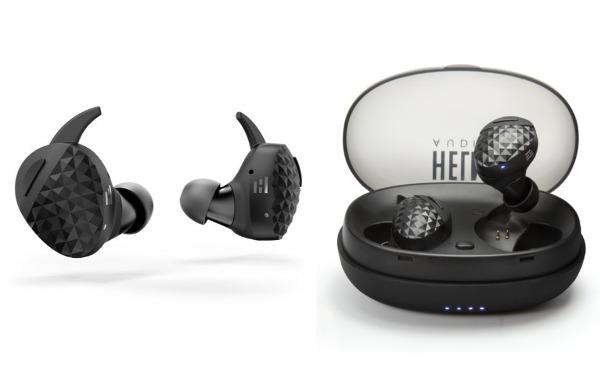 Hong Kong-based Helm Audio, which made its
North America debut
last year, has announced that it is now shipping the wireless earbuds it previewed in November.
The water-resistant Helm True Wireless In-Ear Headphones ($100) feature a scratch-roof body, portable charging case, and rated wireless range of 80 feet, made possible by a patent-pending Helix Antenna.
Features include one-touch pairing, a rated play time of 3 to 3.5 hours on a full charge, and a built-in microphone for making calls and interacting with voice assistants. Charging time is 1.5 hours and play time can be extended to 15 hours with the charging case. The earbuds are available in black or white.
At the time of the U.S. launch, CEO Eric Johnson said the company's goal is to "become known for our superior sound, innovative designs, at unprecedented value." Co-founder Bryn Griffiths, who describes himself as a serial entrepreneur with a passion for developing technology and companies with an edge, said streamlined manufacturing will enable Helm to deliver high performance products at reasonable prices.
For more information, visit helmaudio.com.
WHERE TECHNOLOGY BECOMES ENTERTAINMENT