Got XBox? Get Netflix and Win!
Do you have an XBox? Have you ever considered adding the NXE-enabled Netflix streaming feature to it? No time like the present. Right now, Netflix has an sweepstake running right now, where weekly winners will be selected to win a kick-ass home theater, complete with a 58-inch Samsung plasma TV and a 1,200-watt 5.1 home theater system.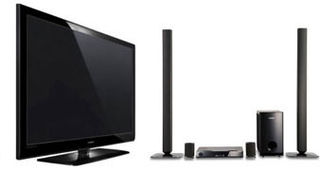 "Gold members can enter one of the weekly drawings online by downloading the registration gamer picture and activating their Netflix account on Xbox 360. Now you can experience the convenience of Netflix movies on Xbox 360 and have a chance to win one of the great home theater systems given away every week during the Xbox LIVE Activate Netflix & Win Sweepstakes. Just download the Activate Netflix & Win gamer picture to register, and then activate Netflix instant streaming on your Xbox 360 to enter. "
What have you got to lose?  --Leslie Shapiro

Xbox

LATEST VIDEO
WHERE TECHNOLOGY BECOMES ENTERTAINMENT