Google TV Launch Nears
The launch of
Google TV
is drawing nigh. So far we know that the technology will be built into
products
including Sony TVs and Blu-ray players, a Dish Network DVR, and a Logitech set-top box. Now some other details are falling into place.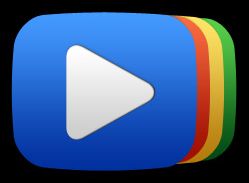 eHome Upgrade notes that the Google TV website has been updated, mentioning content partners including TBS, HBO, blip.tv, NY Times, Cartoon Network, CNN, VEVO, TNT, and Adult Swim. Many of them will optimize their sites to run with Google's Chrome browser.
The Wall Street Journal mentions still more content partners including NBC Universal, Amazon, and the NBA. The newspaper notes: "Google's vision differs from that of some competing offerings, such as Apple TV, in attempting to provide access to all content on the Internet, not establishing a narrower 'walled garden' of Web offerings that have been formatted for use on TVs."
Associated Press discusses, in addition to some listed above, Netflix and Pandora apps. The news service notes that Google TV devices will get full Android Market access in early 2011, so any Android app will run on a Google TV box. But the AP correspondent fretted over whether Google TV devices would be priced competitively with, say, the Roku box at $59 or Apple TV 2G at $99.
Finally, The New York Times notes that some potential Google TV partners are conspicuous in their absence, such as ABC, CBS, Fox, and (NBC Universal notwithstanding) NBC. But the Grey Lady does note some content partners unmentioned above including Napster, YouTube, Twitter, and USA Today. The announced partnerships are "underwhelming," the newspaper quotes a Forrester analyst as saying. But James L. McQuivey added: "They don't actually need content partners to start their little revolution. They don't need the major broadcasters to play along because they can do a lot of cool things with you as a viewer without having to share any of the money."
LATEST VIDEO