GoldenEar's Triton Reference Arrives in Stores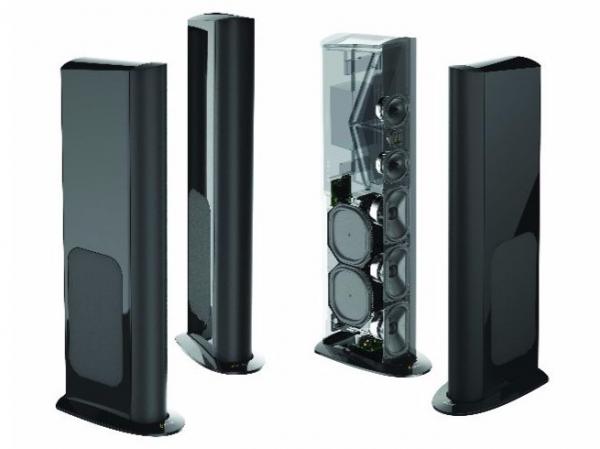 GoldenEar Technology's
Top Pick-designated Triton Reference speaker
has shipped to more than 100 of the brand's
authorized dealers in North America
and pre-order customers, announced Sandy Gross, company president and co-founder.
Introduced at January's CES 2017 and positioned above the company's best-selling Triton One speaker, the T Ref is an evolution of the technology and concepts introduced in GoldenEar's award-winning Triton Series, which debuted in 2010. All of the main components housed in the sleek, 58-inch-tall enclosure are new, including a high-velocity folded ribbon tweeter with an enlarged magnet structure, two 6-inch cast-basket midrange/upper bass drivers, and three 6 x 10-inch active woofers, coupled to four side-mounted 9.5 x 10.5-inch passive radiators and powered by a DSP-controlled 1,800-watt Class D amplifier.
In his review, Al Griffin wrote: "The detailed, dynamic, and full-range sound had the effect of turning me into a music junkie. I'm a regular music listener, but once I had the Reference up and running, I found myself wanting to do little else."
For more information on the Triton Reference, visit goldenear.com. Read Al Griffin's review here.
WHERE TECHNOLOGY BECOMES ENTERTAINMENT