Ghost Dog: The Way of the Samurai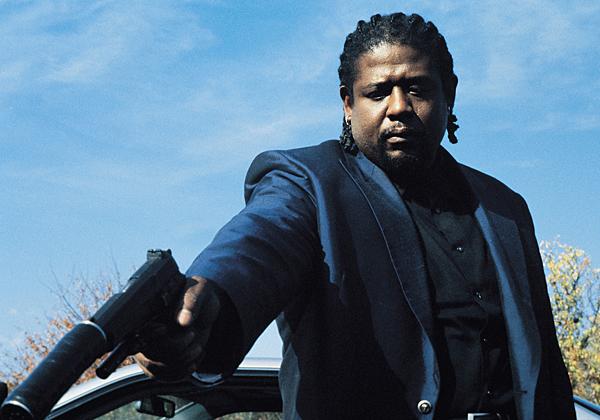 Ghost Dog
, a rare venture into genre films for Jim Jarmusch, allows the writer-director to frequently quote, reference, and build upon many classics in his own quirkily deadpan, deceptively honest way.
Dog
's unglamorous community of gangsters is reminiscent of John Cassavetes' hoods and lowlifes in
The Killing of a Chinese Bookie
, but—this being Jarmusch—an understated absurdist wit frequently underlies the drama. The film bears a close resemblance to Jean-Pierre Melville's
Le Samouraï
, in which a similar loner leads a starkly depicted life of stillness, silence, and work. Ghost Dog (Forest Whitaker) is a warmer, more involved assassin who talks and even has a friendship with an ice cream man who only speaks French. But, despite that, he's essentially just as existentially alone.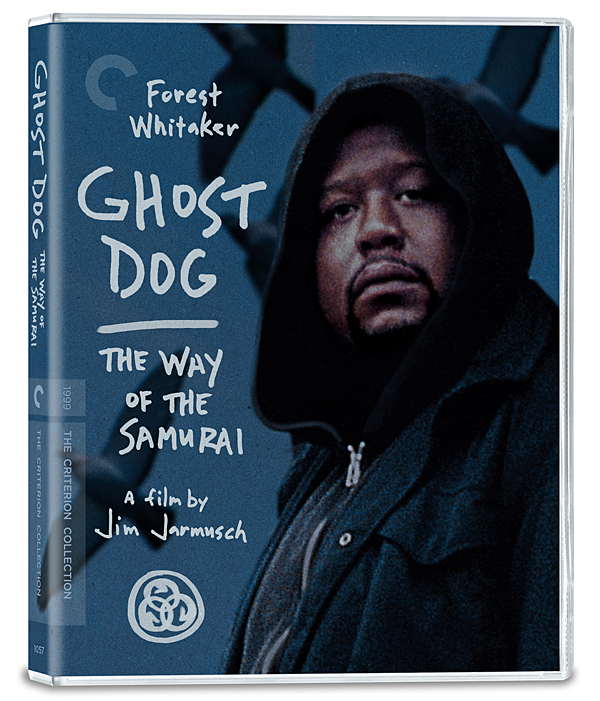 Criterion's transfer, scanned in 4K from a 35mm original camera negative, is free from dirt, scratches, and damage. Contrast is good, even in night sequences, with inky blacks to be seen in suits and shirts. There's a wide range of muted, drab backgrounds and mobster outfits, while elsewhere bright, saturated hues abound in a street gang's red tracksuits and the colorful ice cream truck. Details in textiles are sharp, faces have dimension, and film grain is carefully retained.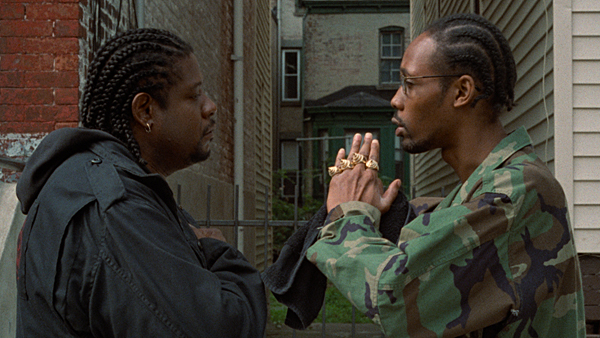 The remastered DTS-HD Master Audio 5.1 soundtrack is exceptionally clear. Dialogue such as Whitaker's rumbling voiceover readings from Hagakure: Book of the Samurai sounds natural, distinct, and resonant. Surround channels render the restrained atmospherics of pigeon coops, parks, and urban streets, while the score by Wu-Tang Clan's RZA occupies the front channels. A truly marvelous score it is, too (the soundtrack also includes hip-hop by Wu-Tang, Killah Priest, and Public Enemy, and reggae from Wailing Souls), with each song and musical piece coming across as emotionally engulfing and addictive. The sound of raps, deep bassy beats, and Asian-infused bells, gongs, and flute are clear but well-integrated. An included isolated score in stereo is well worth a listen, too.
Extras include an intense 85-minute audio Q&A where Jarmusch answers questions submitted by well-informed fans with candor. A video conference-call has actors Whitaker and Isaach De Bankolé discussing the film's roles and themes, as well as Black culture. Whitaker and Jarmusch dwell on Eastern influences in interviews, while RZA insightfully analyzes the music and Ellen Lewis discusses the world of casting. Deleted scenes from Ghost Dog bring amusement and a booklet of quotations from The Book of the Samurai offers insight to those seeking wisdom.
Blu-ray
Studio: Criterion, 1999
Aspect Ratio: 1.85:1
Audio: DTS-HD Master Audio 5.1
Length: 116 mins.
Director: Jim Jarmusch
Starring: Forest Whitaker, Isaach de Bankolé, John Tormey, Cliff Gorman, Henry Silva
A professional assassin who lives by the ancient code of the samurai finds himself targeted by his Mafia bosses.