Gaining Control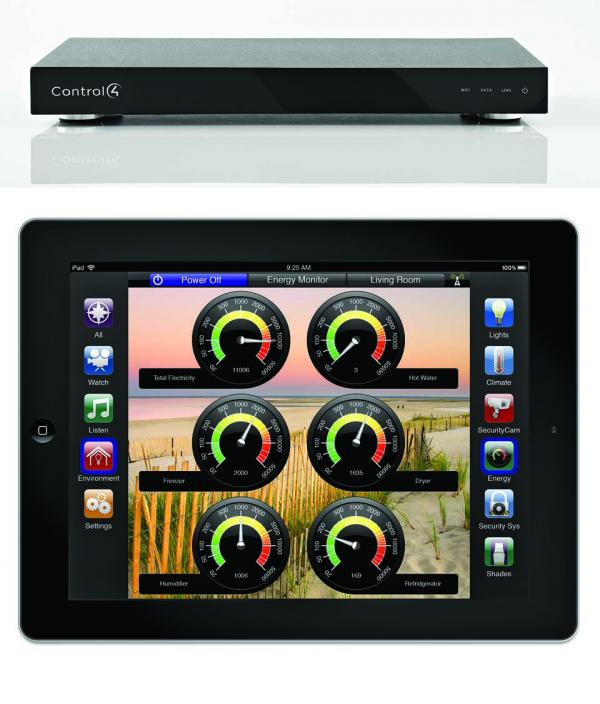 Control4 unveiled two new processors at this year's CES, the HC800 ($999) and the HC250 ($599). They offer way more power for system control and provide a much zippier interface when controlling different areas of the home or browsing a media library. They're also the first Control4 processors to feature an HDMI output, which simplifies integration with modern A/V systems.
Savant, known for its über-cool, Apple-based home automation/control system, was exhibiting as part of the NextGen Energy Miser Home. The Miser Home's goal was to showcase ways homeowners can lower their monthly energy bills. So beyond showing off its audio/video distribution products and its cool iPhone and iPad control app, Savant touted its SmartEnergy Monitor software (in action, above right), which "measures both energy usage and production in real time while delivering historical usage data from multiple energy-management devices."
URC showed its latest TotalControl IP-based control solutions, which enable uncompressed multizone audio, lighting control, streaming sources, and more.
WHERE TECHNOLOGY BECOMES ENTERTAINMENT