Four IAG Brands Embrace DTS Play-Fi Platform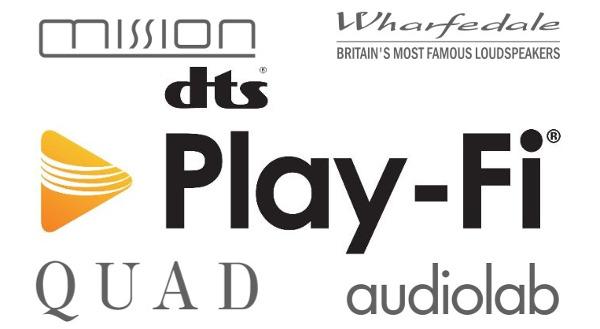 DTS has announced that
International Audio Group (IAG)
brands Audiolab, Mission, Quad, and Wharfedale will integrate its Play-Fi wireless multiroom platform into their amplifiers, soundbars, and speakers.
With the addition of the IAG brands, Play-Fi technology is now supported by 28 brands with more than 200 interoperable speakers, sound bars, set-top boxes, and AV receivers.
Supporting brands include Anthem, Arcam, Definitive Technology, Dish, Integra, Klipsch, MartinLogan, McIntosh, Onkyo, Paradigm, Pioneer, Polk Audio, Rotel, Sonus faber, Soundcast, SVS Sound, and Thiel Audio.
"We strongly believe that DTS Play-Fi is the best solution to add high-quality, multiroom, wireless audio streaming to our products, within an extensive, strong and stable ecosystem," said Jamie O'Callaghan, head of international sales and marketing at IAG Group Ltd.
"By integrating DTS Play-Fi technology in key products across these brands, we are offering consumers the opportunity to connect with an exciting world of whole-home, fully networked wireless audio while enjoying the exceptional sound quality for which speakers and hi-fi components from Audiolab, Mission, Quad, and Wharfedale are famed."
Play-Fi enables lossless multiroom wireless audio streaming from personal music libraries, internet radio, and a number of music services, including Amazon Music, iHeartRadio, Pandora, Qobuz, SiriusXM, Spotify, and Tidal.
For more information, visit play-fi.com.
Related:
DTS Play-Fi Expands 'Works With Alexa' Lineup
DTS Adds New Features to Play-Fi Streaming App