The Foreigner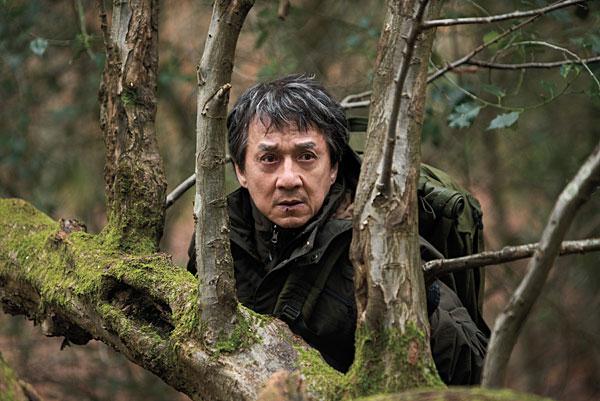 When a bomb goes off in London, aging Chinese restauranteur, Quan, loses his last surviving family member, sending him on a quest to identify and punish those involved. Since a youthful IRA splinter group, "Authentic IRA," claims responsibility, he decides that Northern Ireland Deputy Minister Hennessy (Pierce Brosnan, also displaying his acting chops), an ex-IRA member, will offer him the lead he seeks. Facing resistance, in the form of verbal rebuffal and then henchmen, ex–Special Forces fighter Quan uses increasingly extreme tactics to persuade Hennessy to deliver the names, bringing into play the considerable destructive skills and tactical knowledge he'd acquired in Vietnam.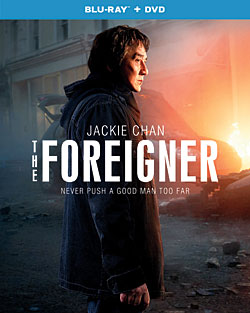 In the bright, crisp picture, contrast is spot on, with everything distinct and sharply delineated. Colors are well defined, with a wide range of tones—greens and browns of the many countryside scenes are nicely variegated—with rich primaries, deep blacks, and bright whites. Skintones are natural throughout. Compositions have depth and are detailed from front to back so that each tree in the wood stands out while individual hairs in Brosnan's beard and lines around Chan's eyes are all visible. Combined with the frequent moody modeled lighting, figures and faces have sculptural volume.
The thrilling electronica score—the best I've heard in a long time— is extremely well served here. Using all 7.1 channels to immerse you, the music completely comes forward into the room, giving great depth of sound, pulsing behind you in the surrounds and rears, at times seemingly inside your head, and dispersing all around, well separated into each channel. Voices, held up front, are clear, full, and vibrant. Explosions—not just bassily booming but having a higher-range snap that lends an authentic quality—start at the source on screen before rushing forward to envelop you.
Unworthy extras consist of two fea- turettes (amounting to only ten minutes). This is a letdown of an otherwise excellent presentation of an involving film.
Blu-Ray
Studio: Universal, 2017
Aspect Ratio: 2.39:1
Audio: DTS-HD Master Audio 7.1
Length: 114 mins.
MPAA Rating: R
Director: Martin Campbell
Starring: Jackie Chan, Pierce Brosnan, Rufus Jones
The Foreigner, a superior action-thriller from Martin Campbell, the director of two of the best Bond outings ever—Casino Royale and GoldenEye—not only delivers both excitement and dramatic complexity but offers a surprisingly moving performance from its star, Jackie Chan. Presented in a Blu-ray of impressive picture and sound quality, it makes for memorable home theater.