Forecast continues to be Cloudy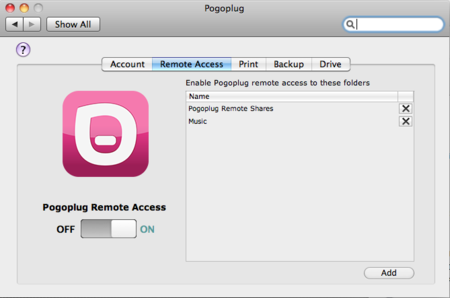 Everybody's heading to the cloud these days, of course (even Best Buy is launching a service), but various little glitches along the way have made some of us reconsider trusting our data to somebody else's distributed network.
We told you a few weeks back about Buffalo Technology's CloudStor drive, which makes it easy to set up and run your very own little cloud server, accessible from anywhere you may be. Now Pogoplug, the company behind the software that runs Buffalo's device, have released an upgrade to their desktop software that lets you quickly (the installation and setup process takes only minutes) configure folders on your personal computers (you can add as many as you like) as servers accessible from anywhere, via a Web browser or Android and iOS applications.
The software and mobile apps are free, though you're limited to using the service as a repository for files unless you pay a $29 one-time upgrade free - that enables streaming of music and movies. Not bad, considering that the license covers all of your computers and mobile devices.
We haven't tested extensively yet, but this is definitely worth a look, if other cloud storage options are making you nervous these days.
- Michael Berk
LATEST VIDEO
WHERE TECHNOLOGY BECOMES ENTERTAINMENT