Focal Focuses on New Affordable Speaker Line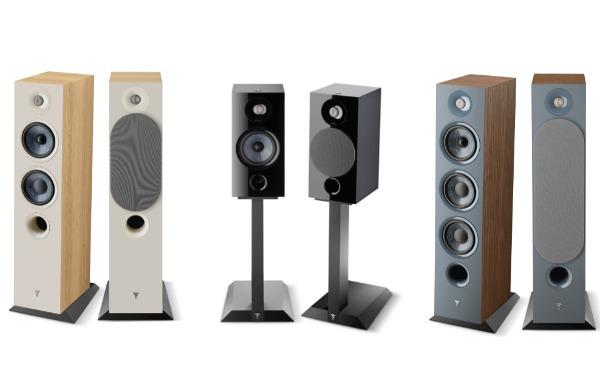 France's Focal is best known for its high-performance if not exotic speakers and headphones but the company has been making an effort of late to offer more affordable products.
The latest example is the Chora series offering three models that represent a "new generation of high quality yet affordable loudspeakers." The line replaces Focal's Chorus series and comprises the stand-mount Chora 806 ($799/pair) and two floorstanding speakers — the Chora 816 ($1,399/pair) and Chora 826 ($1,599/pair).
Made in Focal's manufacturing facility in Saint-Étienne, the speakers are the first to employ a new, proprietary cone material called Slatefiber that combines a thermoplastic polymer with non-woven recycled carbon fibers to achieve "greater damping, rigidity, and lightness." The material is used in the woofers and midrange drivers.
All of the new speakers are bass-reflex designs that use Focal's signature aluminum/magnesium tweeter. At 17 inches tall, the 806 is a two-way design with a 6.5-inch midbass driver rated to play down to 58 Hz (±3 dB). The 816 is a 2.5-way design with a 6.5-inch midbass driver and 6.5-inch woofer that stands just over 40 inches tall and plays down to 50 Hz (±3 dB). At 41.5 inches tall, the Chora 826 is a three way design with a 6.5-inch midbass driver and two 6.5-inch woofers that plays down to 48 Hz (±3 dB).
A choice of black, light wood, and dark wood finishes are available, and Focal offers matching stands for the Chora 806 for $299/pair.
Focal is planning to round out the Chora line with home theater-focused models next year.
For more information, visit focal.com.