Fluance Unveils 4 Reference Series Turntables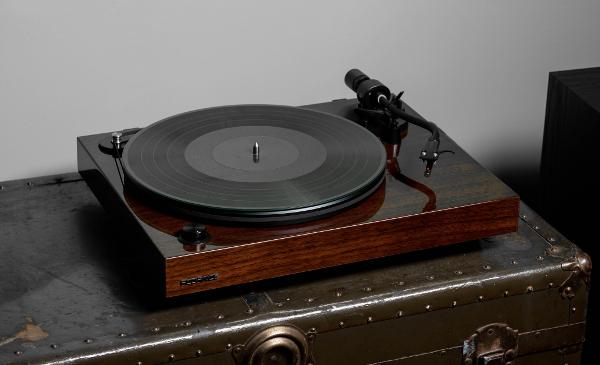 The internet-based Canadian home audio company Fluance today expanded its turntable offerings with the new Reference Series line, comprising four servo-controlled belt-driven models ranging in price from $299 to $499.
The RT82 ($299), RT83 ($349), RT84 ($449), and RT85 ($499) are described as "meticulously designed using the strictest standards" and each fitted with an Ortofon phono cartridge attached to a balanced S-shaped tonearm. The RT82 includes an Ortofon Super OM 10 cartridge, while the RT83 and RT84 are equipped with an Ortofon 2M Red cartridge and the RT85, a 2M Blue cartridge. For more information on Ortofon cartridges, visit ortofon.com.
The belt-drive mechanism in all models is decoupled from the turntable's base (plinth) to help prevent motor vibrations and noise from reaching the stylus, and platter speed is regulated by an optical sensor that continuously measures and adjusts linear velocity and acceleration to achieve a wow and flutter spec of just 0.07%.
Other common features include a multi-layered wood plinth, said to reduce the transfer of unwanted resonances through the system, and height-adjustable rubber isolation feet, designed to further minimize vibration and facilitate improved imaging and low-frequency signal pickup.
The RT84 and RT85 include a high-density acrylic platter, designed to enhance stability while dampening unwanted vibrations. The RT82 and RT83 ship with an aluminum platter that can be upgraded to acrylic at extra cost.
All models include a tinted dustcover and gold-plated RCA outputs. Finish options include the choice of high-gloss black or walnut veneer.
Fluance offers a free in-home trial for all of its products, which includes shipping if the product is returned within 30 days.
For more information, visit fluance.com.