The Fifth Element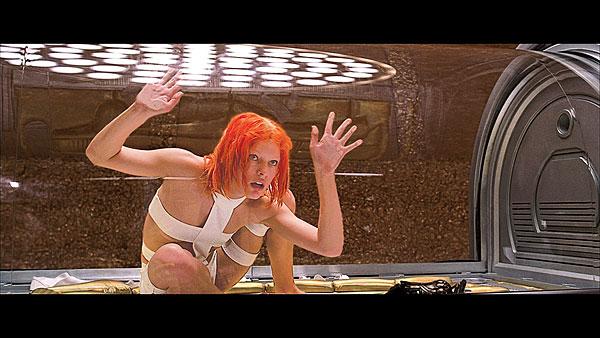 I've never been a fan of this film—in fact, until viewing it now on Blu-ray, I hadn't sat through the entire movie since the late '90s on DVD. It's amazing how time can change your perception of movies, and like a fine wine, this film has aged quite well. Some scenes are certainly over the top, but the editing is outstanding and director Luc Besson does a brilliant job of crafting and delivering the outrageous narrative. It goes to show you that giving something a fresh look every now and then can definitely change your perspective.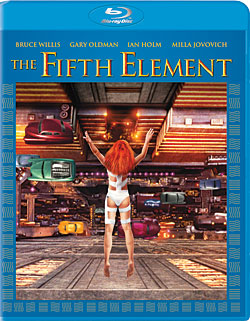 This is the film's third release on Blu-ray, and Sony has finally delivered what the fans have been wanting all these years. The DVD was the go-to disc to demo video for years. When the first Blu-ray release hit the shelves shortly after the format launched, Sony delivered a stinker with an embarrassingly bad video encode. Fortunately, they came back with an improved transfer a year later, but this Mastered in 4K version is definitely the one to own. The resolution is extremely sharp and detailed, black levels are picture perfect, and the colors are vibrant and strong—as they should be.
In addition to the new video transfer, Sony has included a remastered Dolby Atmos track that is pretty damn impressive. There are some demo-worthy moments that use the overhead effects in order to draw the viewer into the film, especially during the action scenes. Bullets fly throughout the room, and you can hear the impacts along the walls and ceiling during many sequences. Bass response is very good, and the dynamics are near reference-quality.
In addition to subpar video on the previous Blu-ray releases, the supplements were severely lacking; fortunately, Sony also delivers the goods this time with a plethora of content, although it's all in standard definition. There are 20 featurettes that delve into the production, including cast interviews, costume design, and digital effects along with an UltraViolet Digital Copy.
Blu-Ray
Studio: Sony 2015
Aspect Ratio: 2.40:1
Audio Format: Dolby Atmos/True HD 7.1 core
Length: 126 mins.
MPAA Rating: PG-13
Director: Luc Besson
Starring: Bruce Willis, Gary Oldman, Ian Holm
Korben Dallas, a New York cab driver, is just trying to get through another day when a fare drops into his cab unexpectedly, and before he knows it, he's responsible for saving the galaxy from an intergalactic feud that happens every 5,000 years. The fare is the Fifth Element, who, when combined with earth, wind, fire, and water, becomes the perfect weapon to save the human race from destruction—if Korben can keep her safe until she fulfills her destiny.