Fabriq Targets Echo with $100 Alexa-Enabled Speaker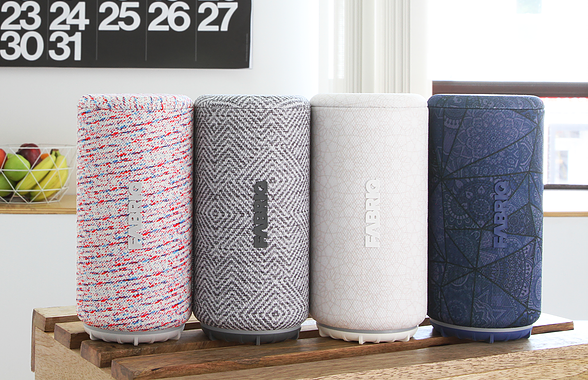 Toronto-based Fabriq aims to fill what it perceives as a void for inexpensive smart speakers that offer decent sound quality with a new Alexa-enabled speaker that sells for $100.
The company notes that its Chorus speaker is $80 cheaper than the Amazon Echo and offers more features. In addition to Alexa voice control, the app-controlled speaker supports Wi-Fi and Bluetooth connectivity, multiroom playback with the ability to link up to 10 Fabriq speakers, and streaming from Apple Music, TuneIn internet radio, and Google Play Music.
The 6 x 3-inch cylinder delivers 8 watts to a pair of 2-inch speakers and a 2-inch passive radiator to produce sound and has a rated battery life of up to 6 hours. A wireless charging dock is included.
Voice commands are picked up by far-field microphones that can be disabled at the push of a button. For décor flexibility, the speaker can be customized with a choice of four different colors/patterns.
For more information, visit thefabriq.com.
WHERE TECHNOLOGY BECOMES ENTERTAINMENT