Experts' Guide to Great Gifts '08 Page 4
HEADPHONES GALORE
Whether your allegiance lies with iPod, Zune, or some other player, and whether you like rap, jazz, or metal, there's one thing that links all music-on-the-go listeners: headphones. Unfortuately, many people still listen with the crummy earbuds that came with their player. That's like watching Transformers on Blu-ray using your TV speakers. It's just . . . wrong!
Headphones make one of the best gift choices around since almost everyone can benefit from a better set. But there's practically no limit to the number of choices and prices out there, so we've narrowed down your search by gathering four sets sure to satisfy anyone on your list.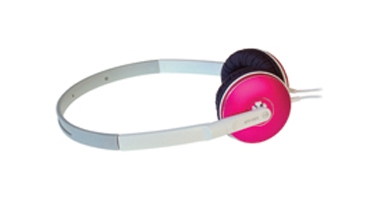 AUDIO-TECHNICA ATH-FC700A - $100
The big trend in earbuds is small, in-ear designs. While these are discreet and ultra-portable, some people just don't like the fit and feel of sticking something inside of their ears. Others want the additional passive noise blocking that can come from a set of phones that covers the entire ear. Either way, Audio-Technica offers several models worth a listen. If a member of the fairer sex is on your gift list, check out the ATS-ES3W series ($80). Made specifically for women, they come in a variety of fashion-forward metallic finishes like blue, green, pink, and silver. My wife found the pink pair to be both cute and stylish, and felt they were comfortable enough to wear for long listening sessions. She also liked that they blocked out noise while providing much better sound than her regular pair. I enjoyed Audio-Techica's more manly ATH-FC700A ($100). The 40-mm neodymium drivers reproduced deep bass and gave a comfortable cushioned fit, and the phones fold up when not in use for easy portability.
If in-ear is your thing, then check out the Future Sonics Atrio ($199). Available in four colors (earth beige, cobalt blue, onyx black, and ruby red), these phones are lightweight and delivered a super comfortable fit that would make the N.Y.-to-L.A. flight much more bearable. Beyond that, they reproduced gobs of tight, deep bass, letting me really feel the music; they also delivered full-range sound even at lower volumes.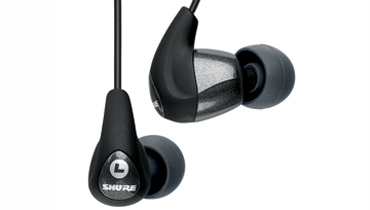 If you've got the cash, definitely audition Shure's SE series. I sampled the SE420MPA ($430), and all I can say is, "Wow!" Once properly fitted into the ear, these phones provide an amazing amount of sound isolation, meaning that you hear more of your music because your hear less of everything else. The sound is incredibly clear and detailed, capable of delivering the sensation that a whole band is performing inside your head, but bass-heads might find the sound a little thin. Included with the terrific number of accessories is the Music Phone Adapter (MPA), which allows you to use the earbuds with a variety of cellphones like the iPhone, Palm Treo, and Blackberry Curve. The MPA also provides some basic control over new Touch and Nano iPods. -- J.S.
LATEST VIDEO