Experts' Guide to Great Gifts '08 Page 3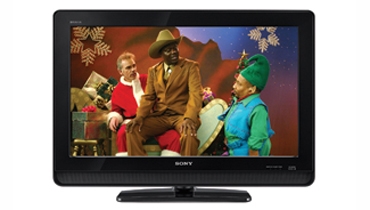 STOCKING STUFFERS
The Lenmar PowerPort Mini charger & battery is a $35 lifesaver. Charge it, and you can in turn use it to charge or power your iPod, iPhone, Blackberry, and other USB-compatible devices. You're not supposed to ever use window cleaner on a flat-panel screen (because it ruins the protective finish), but a really scary number of people do. If you know somebody who's just bought a flat-panel set, save them some future pain by getting them Bell'O's aptly named TV Screen Cleaner ($20). It includes a microfilament cloth they can use to keep all their electronics sparkly clean. -- M.G.
JBL ON AIR WEM-1 WIRELESS EXPANSION MODULE
$360
There's no shortage of products to move music wirelessly around your home, so JBL's On Air WEM-1 might seem like just another face in the crowd. But what distinguishes the WEM-1 system, which consists of a transmitter and a receiver module that communicate over the 2.4-GHz band, is the 50-watt stereo amplifier on the receiver end. This lets you pair it with your choice of speakers in a multiroom music system, or use it for surround sound in rooms where you don't want to run long wires.
With a 70-foot transmission range, the WEM-1 was able to send glitch-free digital music two floors down from my attic office to my living-room stereo. But my preferred use for it was to wirelessly adapt my 5.1 rig for 7.1 surround. I simply ran cables between the transmitter and my A/V receiver's back-surround preamp outputs, and then hooked up speakers to the receiver module at the back of the room. No muss, very little fuss, and, most important, no wires. -- A.G.
$300
While I might not know a lot about sports, I do know remote controls. And if you're going to bill yourself as The Ultimate Remote, well, brother, you're going to get my attention. By the numbers, this thing is definitely trying to make a bid for the Final Four, and it will make your favorite sports fan an even better armchair quarterback.
The Ultimate Remote programs without a computer, which will appeal to many do-it-yourselfers, and it has a slick, 2 1/4-inch color LCD. But the real genius lies in the 802.11 b/g Wi-Fi that lets the remote wirelessly grab any stat you can think of. And since ESPN is behind this, you can bet that it delivers the sporting goods. On power up, the ESPN jingle plays, and an ESPN icon on the home page jumps to ESPN.com, letting you keep up with everything from archery to Zui Quan as well as keep track of your fantasy leagues. With instant messaging, you can discuss big plays or rub it in your buddy's face when your team pulls ahead.
Beyond sports, the remote also leverages the Web to deliver TV listings, weather fore-casts, news and entertainment headlines, and more. Oh, and if you get bored surfing the Web, you can surf channels as well since it also happens to be a full A/V controller. With all that going for it, this remote could . . . go . . . all . . . the . . . way! -- John Sciacca
LATEST VIDEO