An Environmentally Friendly Speaker You Can't Buy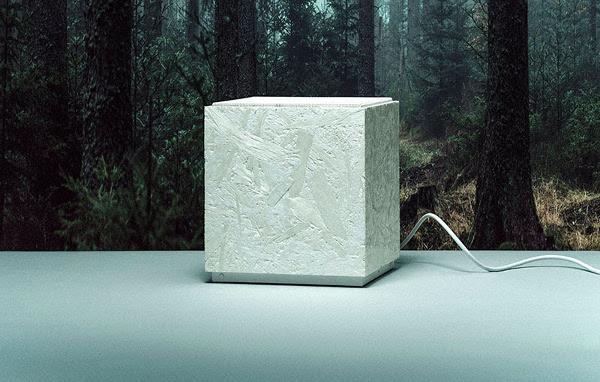 Stockholm-based Teenage Engineering has teamed up with RISE Research Institutes of Sweden to create an environment-friendly cabinet for its
OD-11 wireless speaker
, itself a modern update of the innovative "Carlsson Cube" introduced by Swedish speaker designer Stig Carlsson in 1974.
But the unusual speaker is not for sale. Rather, it's the culmination of a research project that led to the development of recyclable "holocellulose" cabinet material.
Researchers seeking ways to control whiteness in wood came up with a pure form of wood that is white in color yet free of additives such as paint or dye. Unlike common wood, researchers say the holocellulose material won't turn yellow over time or gray when left outside. And since there are no additives, the material can be "repurposed to become something completely different like apparel, transparent film or even a moisturizer — without the need of separating out additives."
"At Teenage Engineering we design products to last for decades," said Jesper Kouthoofd, head of design. "Design, engineering, manufacturing — it all requires a lot of effort to create something stands the test of time. Building this unique edition of the OD-11 together with RISE is an exploration in how we can push that envelope even further."
Dina Dedic, research leader at RISE, described the project this way: "Teenage engineering and RISE both share the vision of creating a more sustainable society and we play different roles in making that happen. For us, it's a lot about developing materials that are useful for companies like teenage engineering while being sustainably sourced and viable for manufacturers to produce in an environmentally friendly way. Challenges remain with products like the OD-11 since it still contains materials like metal and glue that complicate recycling, but this is a big step in the right direction. It is together that we can make a difference."
For more information, visit teenage.engineering.