DVDs: La Différence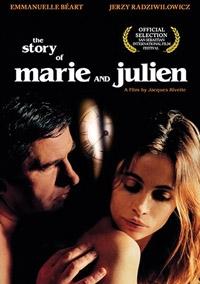 "She ... the meaning of my life is she," crooned Charles Aznavour in his tribute to les femmes back in the early 1970s, when male French filmmakers were still inspired by that unfathomable sphinx: woman. French cinema doesn't have the same power today, and equality has normalized relations between the sexes (somewhat). But many directors are still meditating on the feminine mystique - and developing another generation of gorgeous young actresses to embody it.
"She ... may turn each day into a heaven or a hell." In Jacques Rivette's THE STORY OF MARIE AND JULIEN (Koch Lorber), a blackmailing clocksmith finds his own mechanism slipping out of whack when he wins the love of the heavenly Emmanuelle Béart, only to be unbalanced by her mysterious disappearances. Rivette takes the idea that "she may not be what she may seem" into all kinds of metaphysical and metaphorical areas, exploring the fact that when we commit to a future with someone, we also take on board their past.
"She may be the reason I survive." A VERY LONG ENGAGEMENT (Warner) reunites director Jean-Pierre Jeunet and gamine actress Audrey Tautou, who together created the phenomenon of Amélie. This collaboration has a much more somber and melancholy air, centering on a woman's unwavering search for her man - lost in action in World War I. Still, it has moments of the same madly inventive shooting and editing and the same Tautou whimsy that made Amélie a hit.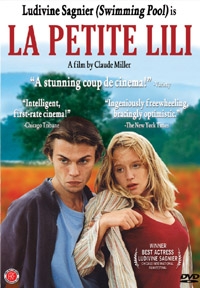 "She ... may be my treasure or the price I have to pay." In Claude Miller's LA PETITE LILI (First Run), when a fledgling filmmaker loses his muse and lover (Ludivine Sagnier) to an older, successful director, it sends him into a two-year mental collapse. Updating Chekov's The Seagull, Miller gives a beautifully visual example of the healing nature of art by having the young man make a film about the whole affair. Lili also shows that much of what makes lovelies like Béart, Tautou, and Sagnier so magical is the tantilizing way that French filmmakers present them - as "the mirror of my dream."