The Droids you're looking for?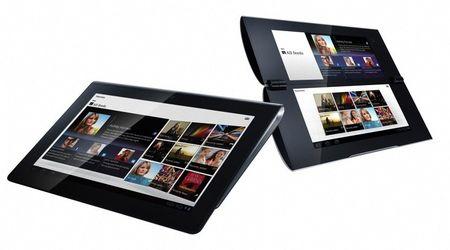 Sony's PSN and Qriocity network outage may be ongoing, but the company's pressing forward on the mobile hardware front. Today in Tokyo senior VP Kunimasa Suzuki showed off two Android-based tablets, known for now as S1 and S2. Both are PlayStation-enabled, run Honeycomb, and are based on NVIDIA's Tegra 2 dual-core chip. S1 is built around a single 9.4-inch screen, while the clamshell S2 sports dual 5.5-inch screens. Both models should be shipping this fall; MSRP is expected to be in the $6-700 range.
If the thought of a mobile PlayStation appeals to you, but the idea of a phone with a dedicated PS2-style controller pad seemed too much of a good thing, one of these tablets might be just what the doctor ordered.
- Michael Berk
LATEST VIDEO
WHERE TECHNOLOGY BECOMES ENTERTAINMENT