Disney Gives Bambi 2nd Screen Treatment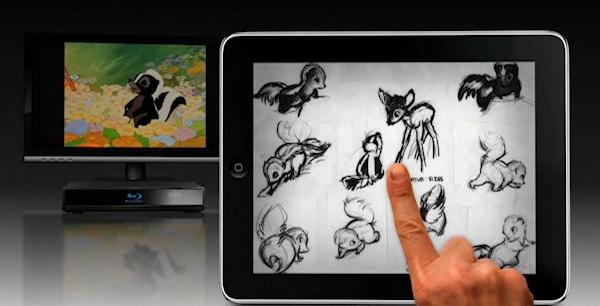 Disney's latest video release of
Bambi
will use Second Screen technology to simultaneously display the movie and derivative features on multiple platforms, including TV, computer, or iPad.
Download the Disney Second Screen app and you'll be able to sync a broadband-connected computer or iPad to the movie as it plays on your primary video display. Then you can "dive deeper into the film by engaging with fun interactive elements like animated flipbooks, galleries, photos, trivia, and more," says the press release.
The Bambi Diamond Edition will come in various forms including a Blu-ray/DVD combo pack ($40), HD download ($20), or SD download ($15). All of these were released on March 1, 2011. The single-DVD version will follow on April 19.
See Second Screen webpage and press release.
LATEST VIDEO
WHERE TECHNOLOGY BECOMES ENTERTAINMENT