Digeo's Moxi HD DVR - We're Not Dead Yet
We haven't heard much from Moxi since its financial woes almost a year ago. But . . . they're back! They just released a new HD DVR that lets you grab content from your TV, PC and even the Internet.
The Moxi HD DVR has a 500GB hard drive that is capable of storing up to 75 hours of HD content - plus, it has CableCard support. In addition to all that, you can stream music, video or photos, or access Flickr and Finetune.  Best part?
No monthly service fee. Another favorite feature - the Mini TV that lets you keep watching your current show while browsing for something new. Lots of other features too - program filters, mini program guide, dual-recording, and more.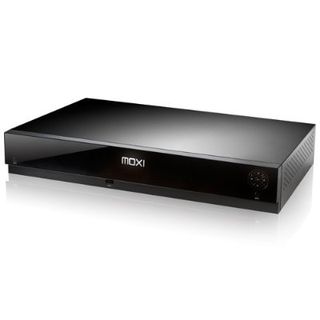 Right now, the product is enjoying a soft-launch only on Amazon.com.  It's available now for $800.  Should we repeat the "no monthy fee" part? -Leslie Shapiro 
LATEST VIDEO
WHERE TECHNOLOGY BECOMES ENTERTAINMENT