Denon A/V receivers now Windows 7-compatible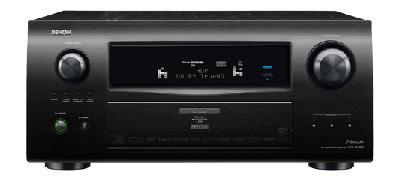 Early adopters can rest easy. Denon has just announced that four of its currently available A/V receivers are officially Windows 7-compatible, and all new receivers in 2010 will share that compatibility.
The Denon AVR-4810CI, AVR-4310CI, AVR-3310CI, and AVR-990 have all passed compatibility tests for Windows 7, along with the company's ASD-51W and ASD-51N networked iPod docks. The compatibility means that Windows 7 users will be able to connect their Windows 7-based computers to the receivers, and stream their computer-based content to their home theater systems.
— Will Greenwald
LATEST VIDEO
WHERE TECHNOLOGY BECOMES ENTERTAINMENT