Deal Hunter: Best of Black Friday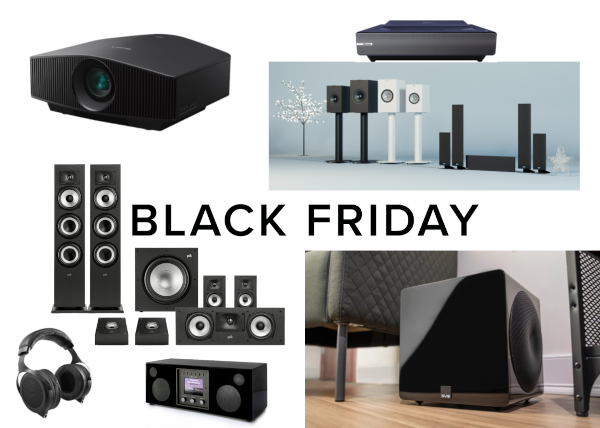 Yes, there will be crazy blow-out deals on Friday, led by low-end loss-leaders to get you in the store (thanks but no thanks), but everyone knows Black Friday deals are already here as companies vie for your attention in the hopes of boosting sales in the almighty fourth quarter. Here' a smattering of some of the better deals that can be had online today. Happy shopping.
Audio/Home Theater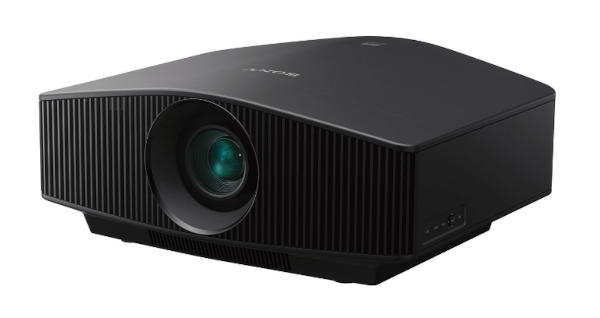 AUDIO ADVICE
If you don't mind slightly used gear, Raleigh, NC-based consumer electronics specialty retailer Audio Advice is touting Open Box Steals on its website and a few of the deals are pretty sweet. Oh, and if you use the promo code AUDIOVIP, you get an extra 15% off. All items are inspected, tested for functionality, and designated to be in either Excellent, Good, or Satisfactory cosmetic condition. Here's a quick sampling of the deals:
Klipsch RP-500M bookshelf speaker, $319/pair in excellent condition with a black woodgrain finish (45% off the regular price of $579/pair). Or you can get a brand new RP-500 M II set for $359/pair (40% off) at klipsch.com.
JBL 4305P Studio Monitor, $1,899/pair in excellent condition and with 300 watts of power and a high-resolution 24-bit/192kHz DAC onboard (20% off regular price of $2,200/pair).
Bowers & Wilkins 705 Signature bookshelf speaker, $3,200/pair in excellent condition with a midnight blue metallic finish (20% off regular price of $4,000/pair).
Sony VPL-VW915ES 4K HDR laser projector ($13,999) in excellent condition and featuring the brand's X1 image processor (30% off the regular price of $19,998).
Check out all of Audio Advices open box special here.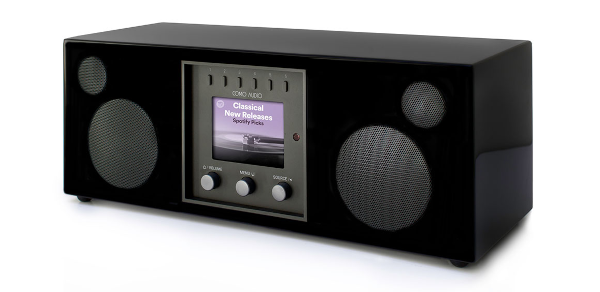 COMO AUDIO
Duetto All-in-One Music System, $275 (50% off $549). This is a great little wireless multiroom/Bluetooth-enabled minisystem and it's available in a natural walnut or hickory wood finish or gloss black or white. I reviewed an earlier version of it a few years back and have had it in my office for several years now where it's pegged to my favorite internet radio station Radio Paradise. If you're looking for something a little smaller, check out the Solo ($299, 33% off $449) or Amico ($249, 38% off $399) but the Duetto is the best deal by far and, at 14.5 inches wide, the system is quite compact. comoaudio.com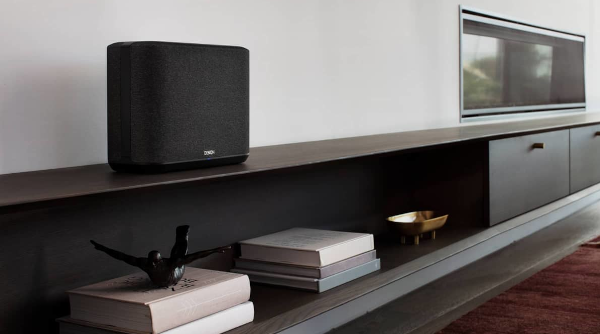 DENON
The Black Friday spotlight is on five of Denon's Home Wireless speaker systems, which have been marked down between about 17% and 28%. Not the best deals we've seen but decent; the discounts expire November 28.
Home 150 wireless speaker system, $199 (20% off $249)
Home 250 wireless speaker system, $399 (shown, 20% off $499)
Home 350 wireless speaker system, $499 (28% off $699)
Home 550 wireless speaker system, $499 (23% off $649, but the deal wasn't yet posted at the time of this writing)
Home Subwoofer, $499 (17% off $599)
See Denon's Home speaker deals here.
But wait, there's more: Denon is also offering decent discounts on a few of its A/V receivers, the category on which the company has built its reputation over the years:
AVR-S540BT 5.2-channel AV receiver, $279 (20% off $349)
AVR-S960H 7.2-channel AV receiver, $599 (29% off $849)
AVR-X2700 7.2-channel AV receiver, $799 (27% off $1,099)
AVR-X3700 9.2-channel AV receiver, $1,199 (25% off $1,599)
See Denon's AVR deals here. Discounted pricing runs through November 28.
DEFINITIVE TECHNOLOGY
Studio 3D Mini Atmos/DTS:X 2-piece soundbar system, $699 (22% off $899). We haven't reviewed this svelte 26.5 x 2 x 4.5-inch (w x h x d) soundbar but Def Tech has a longstanding track record of making great sounding speakers and this little bar is loaded with features, including 4K/Dolby Vision passthrough, eARC-enabled HDMI, wireless multiroom streaming through Denon's Heos platform, and more. definitivetechnology.com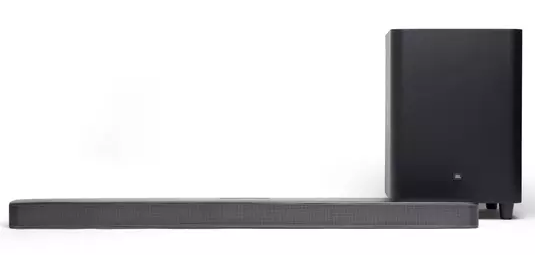 JBL
Bar 5.1 Surround 2-piece soundbar system, $300 (50% off $600). Little brother to the Dolby Atmos-enabled Bar 9.1 Surround, an S&V Top Pick in 2020, the system doesn't have the way-cool detachable wireless surround speakers but you can get the Bar 5.1 with that feature for the modestly discounted price of $600 (14% off $700). If a soundbar with wireless surrounds is on your list, keep an eye out for further price drops. jbl.com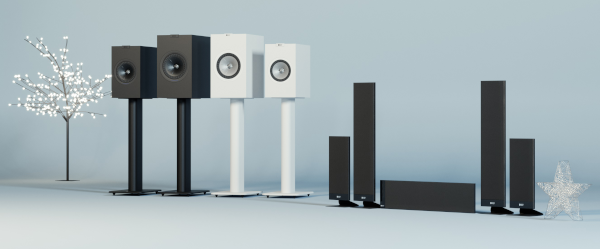 KEF
Unlike most of the other deals highlighted here, KEF's price cuts don't kick in until the big day (Black Friday) but they're good through the end of the year.
Q150 bookshelf speaker, $300/pair (50% off $600/pair) Deal here
Q350 bookshelf speaker, $500/pair (33% off $750/pair) Deal here
T205-5.0 5-piece home theater speaker system, $1,000 (shown, 50% off $2,000) Deal here
R3 bookshelf speaker, $1,700/pair (23% off $2,200/pair) Deal here
R7 mid-sized 3-way tower speaker, $1,800/pair (20% off $2,250/pair) Deal here
R11 R Series flagship 3-way tower speaker, $2,400/pair (20% off $3,000/pair) Deal here
LS50 Wireless II bookshelf speaker, $2,300/pair (shown, 18% off $2,800/pair) Deal here [Note: The LS50 sale starts Friday.]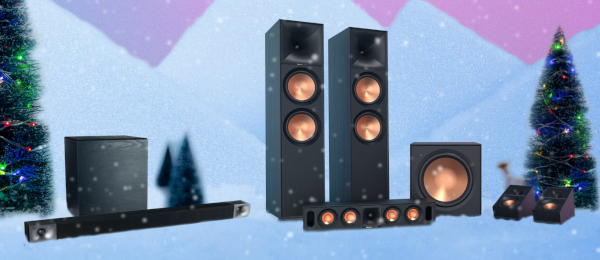 KLIPSCH
The iconic brand that has been specializing in horn-loaded speakers for 76 years is offering BF discounts across the board, starting out as low as 6% and scaling up to a now-we're-talkin' 51%. Rather than specify an end date for the sale, Klipsch says only that the price cuts will be here for a "limited time." Here's a sampling of the best deals:
KD-51M 2.1 speaker system, $358 (35% off $548) Deal here
KD-52F tower-based 2.1 speaker system, $597 (33% off $897) Deal here
2.1 system: R-620F 2-way tower speakers plus R-100SW subwoofer, $617 (51% off $1,267) Deal here
Synergy Black Label F-300 tower-based 2.1 speaker system, $747 (32% off $1,097) Deal here