Creative Labs Vado HD Pocket Camcorder
Not ready to plunk down five grand on Canon's latest camera with HD capabilities? Creative Labs comes to the rescue.  Joining the ranks with Kodak and Flip Mino HD, the Vado HD 720P pocket video camcorder is the latest mini with HD capabilities. Plus, for $199.99, what's not to like?
Although it's not Full HD, the 720p capabilities should look great for most home-movie situations. It comes with an HDMI cable, but the built-in USC connector is the first thing that will catch your eye. 
Keep reading for more pics and specs.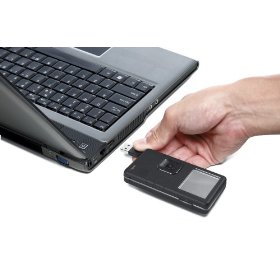 With 8GB of storage, it can record up to two hours of HD video, or four hours of VGA-quality content, although the removable/rechargeable battery only lasts for two hours per charge. You can also use it for snapshots.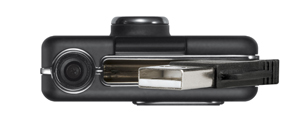 One touch recording and a 2-inch display makes this ideal for the most techno-challenged YouTube-r; it comes with built-in software to help you post directly to YouTube, Photobucket or Box.net. It only interfaces with Windows XP or Vista. The Vado HD will be available in a few weeks.
It seems like the world of HD camcorders is getting more and more interesting. Choice is good. —Leslie Shapiro 
LATEST VIDEO
WHERE TECHNOLOGY BECOMES ENTERTAINMENT