National Home Builder to Offer Control4 Entertainment/Automation Systems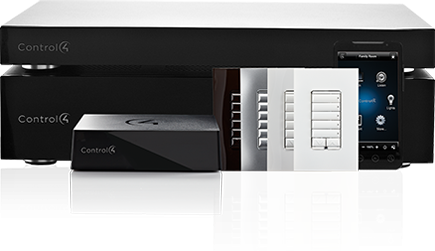 Control4, a leading provider of home automation and control solutions, today announced that it has been selected by the national builder Toll Brothers to provide smart home technology options to new-home buyers.
Under the agreement, buyers will be able to choose from several pre-configured automation packages offering intelligent lighting, smart thermostats, smart locks, multi-room audio/video solutions, and smartphone/tablet control integration. New homeowners will also have access to additional automation capabilities and products via a network of independent automation specialists trained and certified by Control4.
"Today's 'always-connected' consumers expect the same level of convenience and personalized control of their homes as they do of their smartphones and apps," said Martin Plaehn, Control4 chairman and CEO. "Our jointly-defined offerings will provide new home buyers tailored choices to best integrate Control4 automation into their new home and personal lifestyle."
Control4 home automation solutions will be demonstrated at select Toll Brothers Model Homes and Design Centers starting in early spring.
Toll Brothers operates in 19 states: Arizona, California, Colorado, Connecticut, Delaware, Florida, Illinois, Maryland, Massachusetts, Michigan, Minnesota, Nevada, New Jersey, New York, North Carolina, Pennsylvania, Texas, Virginia, and Washington.