Como Audio Kickstarts Music System Spinoffs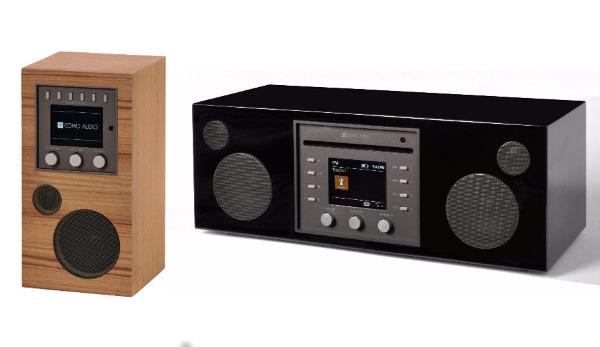 Como Audio, maker of the
Top Pick-designated Solo and Duetto Wi-Fi-based multiroom music systems
, launched a Kickstarter campaign in New York City yesterday to unveil two new spin-off models.
The battery-powered Amico ($399) and Musica ($599), essentially a Duetto with a CD player, will be available in October but the Amico can be pre-ordered at a discount now on Kickstarter. A Musica campaign is expected to launch soon.
The new systems feature the same versatility as the Solo and Duetto—Wi-Fi and Bluetooth connectivity, multiroom functionality, an internet/FM/clock radio, color display, analog and digital inputs, and the choice of operating the system via front-panel controls, Como's free app, or a supplied remote control—in addition to using a 3-inch long-throw woofer and 0.75-inch dome tweeter (two each for Musica) driven by a robust 60-watt amplifier.
Como has expanded the roster of onboard music streaming sources to include Tidal, Spotify, Naptster, Amazon Music, and Deezer in addition to Spotify.
The Amico, which looks like a Solo on its side, is made of 0.5-inch marine-grade plywood finished in teak wood veneer for weather resistance and has a rated battery life of 8 hours. It weighs 3.6 pounds and stands 9.4 inches tall, and the bass port on its back panel doubles as a convenient carry handle.
"Today people of all ages have active lifestyles and want the ability to not only access music content from several music sources, but to listen to music while outside, whether sitting on one's terrace, in the backyard, at the beach, or on even on a boat," said Tom DeVesto, Como Audio founder and designer.
The Musica expands the functionality of last year's Duetto with the addition of a slot-loading CD player and will be available in four finishes: walnut, hickory, gloss white, and gloss black.
In less than 24 hours, the Amico campaign had exceeded its $50,000 funding goal by $4,000 with 197 backers.
For more information, visit comoaudio.com.

SPONSORED VIDEO