Coming Attractions
Marantz NA-11S1 Network Audio Player
Looking for a reference-caliber audio component that supports Internet streaming and playback of MP3, WMA, AAC, WAV, and FLAC files? With the ruggedly built NA-11S1, you can connect to your home network and stream music from your iTunes library via AirPlay as well as from Pandora, SiriusXM, and Spotify. Optical and coaxial inputs and outputs are offered along with front and rear USB ports that make it easy to connect portable devices and a computer; the rear port uses a ground/signal isolator to reduce PC noise.
High Tech on Board
: Proprietary discrete components are used to ensure precision signal handling all the way through to the balanced (XLR) and unbalanced (RCA) outputs. The player also offers a number of DSP modes. Price: $3,499
Marantz • (201) 762-6500 • us.marantz.com
Fluance XLHTB Home Theater Speaker System
"Impressive looks, unbelievably low price" is one way to describe the five-piece XLHTB speaker ensemble, which is available online with free shipping and a 30-day money-back guarantee (shipping excluded). If that's not enough, Fluance speakers come with a lifetime warranty covering parts and labor. The XLHTB system comprises two three-way, 46-inch-tall XLF7 towers ($500/pair with floor spikes), an XL7C center speaker ($120), and two wall-mountable XL7S surround speakers ($180/pair). Common features include MDF cabinet construction, 1-inch silk-dome tweeters, and a vinyl mahogany finish.
Skip the Sub: Fluance says you can get away without a separate subwoofer thanks to the low-frequency oomph produced by the down-firing 8-inch woofer built into the bottom of each XLF7. Price: $800
Fluance • (888) 617-6863 • fluance.com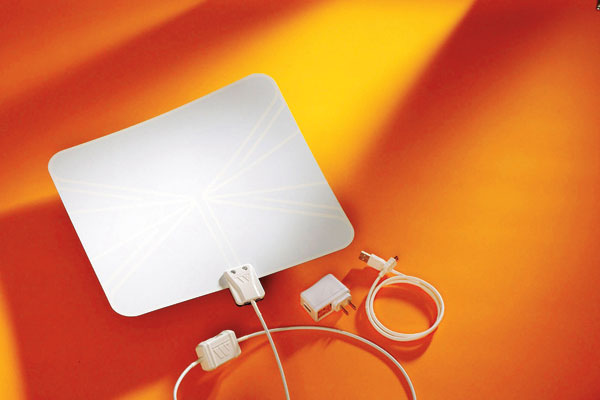 Winegard FlatWave Amped HDTV Antenna
Hailed as the most advanced indoor HDTV antenna on the market, the FlatWave Amped is a thin 12 x 13-inch multidirectional antenna capable of receiving VHF and UHF signals up to 50 miles away. If you live between two major cities—as this writer does (New York and Philadelphia)—you may be able to pull in enough channels to ditch that nickel-and-diming cable company once and for all.
Terrestrial Treats: An embedded amplifier with Clear Circuit technology boosts TV signals at the antenna to improve reception and minimize pixilation, dropouts, and noise. The circuitry is said to produce a 1.0-decibel noise floor that is "200 to 400 percent lower than competing amplifiers." An 18.5-foot coaxial cable is included. Price: $90
Winegard • (800) 288-8094 • winegard.com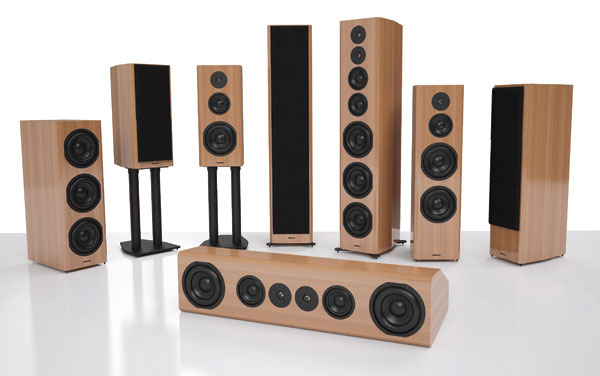 Bryston T Series Speakers
Just what the world needs: another speaker brand. But this is no ordinary outing. The T Series comes from a company with a storied history of building killer power amplifiers—the kind used in recording studios around the world. Bryson set out to design an "affordable reference-quality speaker" and ultimately created an eight-model lineup comprising the Model T tower, which comes in Standard ($6,495/pair), Signature ($7,495/pair with external passive crossover), and Active ($9,495/pair with 24-bit electronic crossover) versions; Middle T ($4,600/pair), Mini T ($2,695/pair), TC1 Center ($3,200), TC1 Mini Center ($2,200), and T Sub ($4,195). The standard finish is vinyl wrap (shown in Natural Cherry), but hardwood veneer finishes are available.
Custom Creations: All models feature a wide-dispersion design and use custom-built drivers and crossovers.
Bryston • (705) 742-5325 • bryston.com
Ultralink/XLO MicroFlat HDMI Cable
Nothing worse than black spaghetti—you know, that tangled mess of cables behind your stack of A/V gear. UltraLink/XLO's MicroFlat HDMI cable is thin and flexible, making it ideal for tight spaces and stealthy under-carpet runs.
Go Speed Racer: The "high-speed" cable uses high-purity copper conductors and is rated for speeds of 340 megahertz or up to 10.2 gigabits per second, meaning it can handle 1080p signals at increased color depths and refresh rates. Price: $30 (1 meter length), $40 (2 meters), $50 (3 meters)
UltraLink/XLO • (909) 947-6960 • ultralinkproducts.com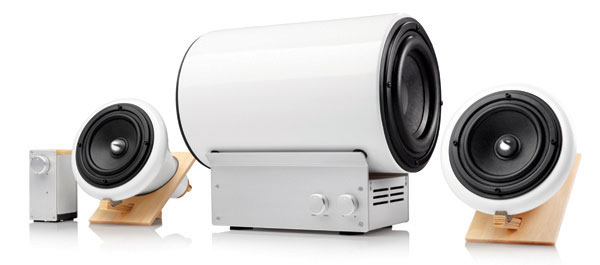 Joey Roth Ceramic Speaker System
Industrial designer Joey Roth set out to create an "elegant, minimal music system" and came up with something unique: a bell-shaped porcelain speaker with a 4-inch driver on one end and a cork plug with binding posts on the other. Birch stands support the speakers, which connect to a 2 x 15-watt digital amp housed in a stainless-steel chassis with a cast-iron base, volume slider, and minijack input. Speaker wire and interconnects (RCA and minijack) are included.
Get Down: Want to extend system response from 70 hertz down to 40 Hz? Joey offers the Ceramic Subwoofer, a porcelain cylinder with a 6.5-inch woofer and passive radiator that rests on a stainless-steel base with a built-in 50-watt Class D amp. Price: $495, $1,095 with subwoofer
Joey Roth • joeyroth.com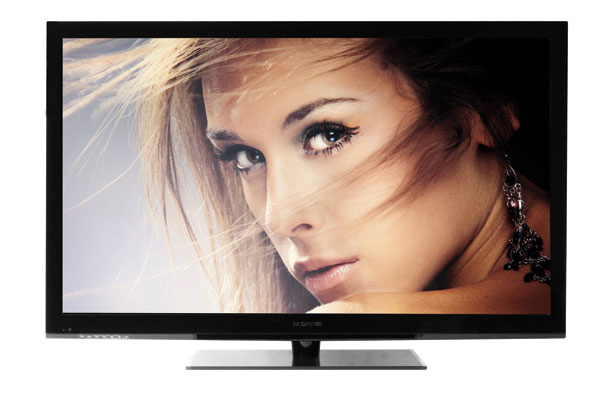 Sceptre E475BV-FMDU 47-Inch LED LCD HDTV
One of the least-expensive 47-inch HDTVs around, Sceptre's E475BV-FMDU supports Mobile High-Definition Link technology, which means you can view photos and watch videos stored on an MHL-ready smartphone by simply plugging the phone into the set's MHL-enabled HDMI input. (Visit MHLconsortium.org for a list of compatible phones.) The set is also Roku ready: Plug the thumb-drive-size Roku Streaming Stick ($100) into that same input, connect to your wireless network, and stream movies and TV shows from Netflix, Hulu Plus, and more than 90 other "channels" with resolutions of up to 1080p.
Energy Miser: Thanks to an Energy Star V5.3/6.0 rating, the estimated cost of powering this set for a year is less than $20—or a few trips to Starbucks. Price: $699
Sceptre • (800) 788-2878 • sceptre.com