Comcast Partners with Movies Anywhere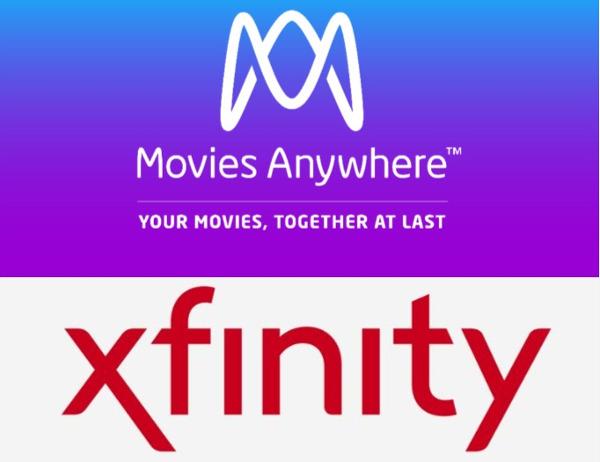 Comcast today announced that its Xfinity TV cable customers can now sync their accounts with the Movies Anywhere cloud-based digital locker/streaming service and access movies via the X1 DVR, Xfinity Stream app, and other Xfinity TV platforms.
The cable company is the first pay TV provider to partner with the Hollywood-backed movie ecosystem, which provides access to digital movies from Disney, Fox, Sony, Universal, and Warner Bros. The service is also aligned with iTunes, Amazon Prime Video, Vudu, Google Play, Microsoft Movies & TV, and FandangoNow.
The deal coincides with a Movies Anywhere promotion that gives customers who sync with Xfinity or another participating digital retailer a free digital copy of the movie Happy Feet. Customers who sign up for the first time with two digital retailers also receive The Martian and The Fate of the Furious.
To sync with Movies Anywhere, Xfinity TV users must first create a free Movies Anywhere account via the Movies Anywhere app or website. Once logged in, they will be able to connect their Xfinity account (and accounts from other participating digital retailers) to Movies Anywhere to create a centralized digital movie library. The movies will be accessible on their TV through Xfinity On Demand and via the Xfinity Stream app or web portal.
"Xfinity TV customers can now easily link their accounts across participating digital retailers and watch their consolidated digital library on X1, or anywhere in the country via the Xfinity Stream app and portal," said Daniel Spinosa, vice president of entertainment services for Comcast Cable.
For more information, visit moviesanywhere.com.