CNN Expand News Coverage with Virtual Reality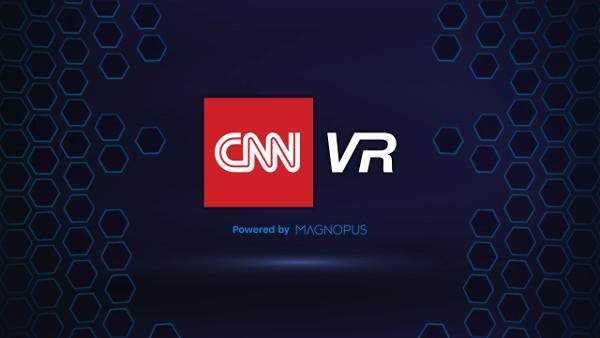 CNN is aiming to take viewers to the front lines with the launch of CNNVR, the first virtual reality (VR) news app for the
Oculus Rift VR headset
.
The idea behind the app, which was created with L.A.-based interactive studio Magnopus, is to take the audience to the front lines of news stories through what it describes as a "robust interactive experience" comprised of breaking news video and original 360° stories.
The app positions users as "producers" of their own shows, putting them at the center of the experience. Following a tutorial voiced by CNN anchor Wolf Blitzer, you can choose "News" for the latest breaking video from CNN or "360" to experience original 360° videos from CNN journalists around the world.
The app launched on March 15 with more than 100 virtual reality stories from dozens of countries, all delivered in 4K resolution with VR encoding by Seattle startup Pixvana.
The CNNVR app also includes a CNN ticker scroll and social integration with CNN's Twitter accounts for breaking news alerts.
"Virtual reality can absolutely change the way people understand stories," said Jason Farkas, executive producer for CNNVR. "That's the point of journalism…Our goal with CNNVR is to actually transport someone to the center of the story."
"I've often felt I wish I could transport the viewer here," said Arwa Damon, senior international correspondent. "Virtual reality brings us that step closer to the experience…It creates a deeper understanding of the horror and the shock of war zones."
Visit cnn.com/vr for the latest stories presented in VR.