Chesky's Binaural+ Aims to Recreate the Live Music Experience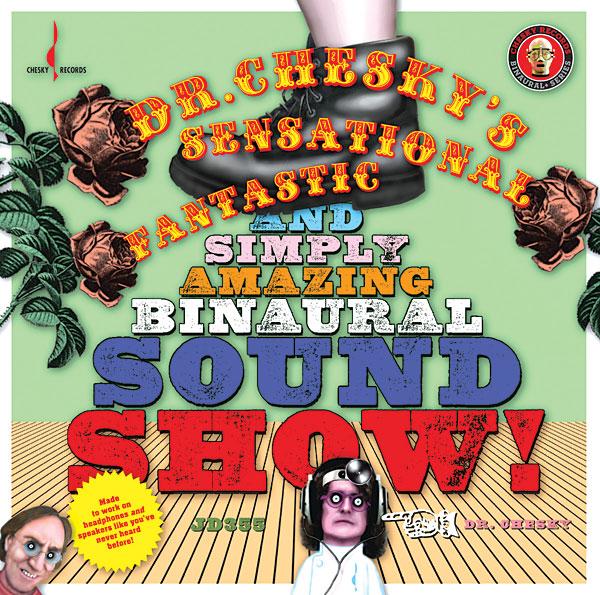 Chesky Records aims to re-create the experience of listening to live music from the best seat in the house with its new Binaural+ Series of high-resolution 24-bit/192-kilohertz recordings. Specially calibrated microphones implanted in the ear canals of a dummy head are used to capture a "stunningly accurate and realistic" 3D representation of the soundfield. With traditional binaural recordings, which have been around for decades, distinct left and right channels are recorded as they would be heard by a pair of human ears and played back through headphones—left channel to left ear, right channel to right ear—to create the illusion of a 360-degree soundstage. But when the recordings are played over speakers, the illusion breaks down because sound from the left and right channels becomes commingled. To overcome this obstacle, Chesky uses filters that preserve the three-dimensional soundfield when the recording is played over speakers.
"It's the first time in history we can make a binaural recording that will sound just as good on speakers as it does on headphones," says David Chesky, a three-time Grammy nominee who serves as producer and artistic director for Chesky Records. Binaural+ recordings can be downloaded at HDtracks.com, a Chesky-owned site specializing in high-resolution digital music. Among the initial offerings is Dr. Chesky's Sensational Fantastic and Simply Amazing Binaural Sound Show!, a collection of test tracks for headphones, speakers, and subwoofers and a diverse selection of music, ranging from funk and rock bands to world music ensembles and jazz groups to classical orchestras and female vocalists ($24.98 in 24-bit/192-kHz FLAC format, $17.98 in 24-bit/96-kHz FLAC, $14.98 in 16-bit/44.1-kHz FLAC, MP3, or AIFF format).
Chesky Records
(800) 331-1437
HDtracks.com