CEA Applauds New CableCARD Rules
The Federal Communications has adopted new regulations for the CableCARD and the Consumer Electronics Association is applauding.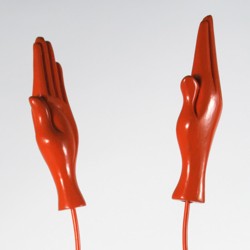 Yesterday the FCC voted to adopt rules already suggested in its National Broadband Plan to "promote the statutory goal of creating a competitive retail market for devices that can access cable video services," as the press release says. While these are regarded as interim rules, they would enable consumers to change cable providers without replacing their cable-ready equipment. The FCC regards this as a big issue because "these devices promote broadband adoption and use and...enable consumers to merge internet-delivered content with cable services."
CEA got up and cheered: "It has been 14 years since Congress responded to consumer frustration and required cable to allow cable boxes to be sold competitively. We have felt like Lucy holding the football with every cable industry failure to support competition in the set-top box marketplace.... The availability of Internet-TVs and implementing a robust CableCARD regime will yield greater choice in how consumers view video in their homes."
The FCC's Report & Order summarizes the new requirements: "...We adopt rules today to (1) require cable operators to support the reception of switched digital video services on retail devices to ensure that subscribers are able to access the services for which they pay regardless of whether they lease or purchase their devices; (2) prohibit price discrimination against retail devices to support a competitive marketplace for retail devices; (3) require cable operators to allow self-installation of CableCARDs where device manufacturers offer device-specific installation instructions to make the installation experience for retail devices comparable to the experience for leased devices; (4) require cable operators to provide multi-stream CableCARDs by default to ensure that cable operators are providing their subscribers with current CableCARD technology; and (5) clarify that CableCARD device certification rules are limited to certain technical features to make it easier for device manufacturers to get their products to market. We also modify our rules to encourage home-networking by simplifying our set-top box output requirements. In addition, we adopt a rule to promote the cable industry's transition to all-digital networks by exempting all one-way set-top boxes without recording functionality from the integration ban."
See FCC (PDF) and CEA press releases plus the FCC's Report and Order (PDF).
LATEST VIDEO