Cary Audio To Roon: We're Perfect Together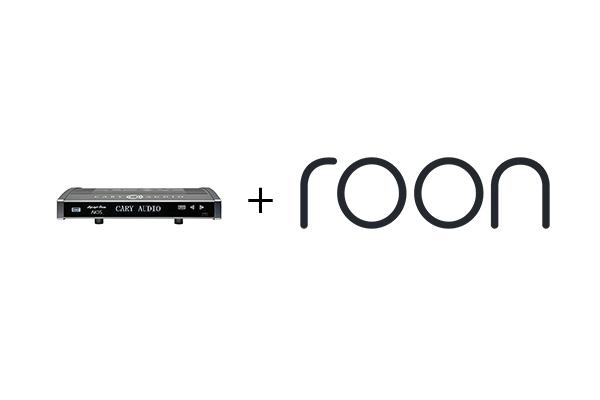 Cary Audio has announced that both its DMS-500 reference network audio player and AiOS all-in-one network receiver are now certified Roon Ready, meaning they can act as the hub for Roon Labs' award-winning music player interface.
The company says all units now shipping will have the Roon Ready firmware pre-installed, while all current DMS-500 and AiOS owners can update their firmware free of charge to bring it up to Roon Ready specifications. Additionally, a 60-day free subscription to Roon is now available to current and future owners of both models; current owners should contact Cary Audio to take advantage (call 919-867-4333 or email sales@caryaudio.com.)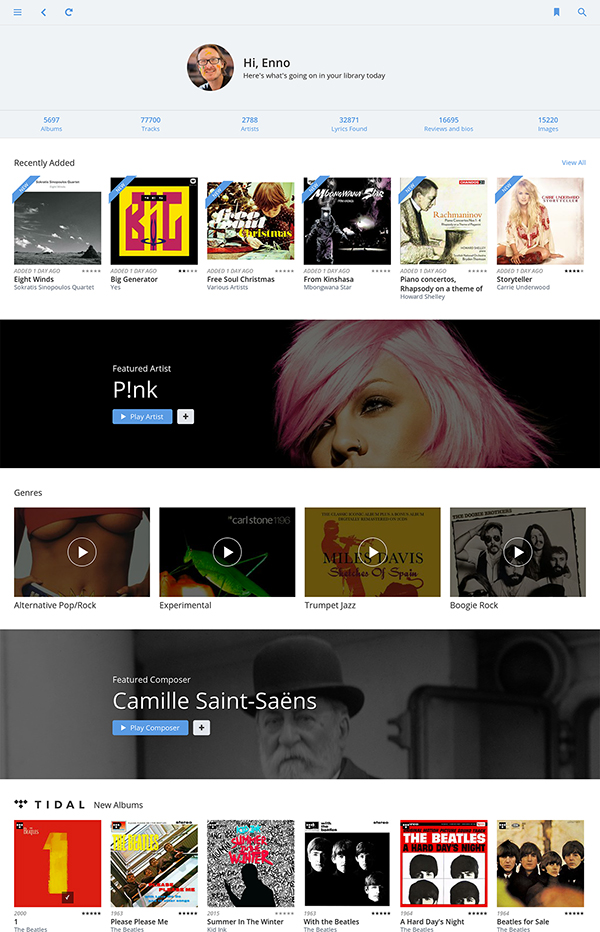 Roon Labs' software is well-proven and highly regarded among serious audiophiles and music collectors as a premium graphic-based interface for interacting with your existing digital music collection and discovering new music. For a typical music library, the system tracks what is claimed to be millions of objects including individual music files, albums, specific works and performances, artists, labels, genres, credits, and other things to offer you a data-rich experience with your own content and offer up appropriate new finds from cloud-based streaming services. The architecture requires a single "core" server capable of running the software and managing the system—either a PC or Macintosh computer or a certified Roon Ready product from one of its partners—and offers up a similar experience on Android and iOS mobile devices. It doesn't come cheap, though: subscriptions to the licensed software currently cost $119 per year or $499 for a lifetime sub. You can learn more at Roon's website .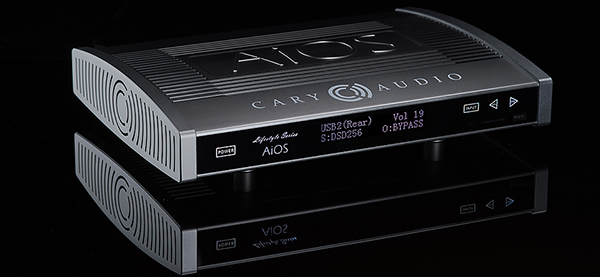 Cary's new AiOS, meanwhile, is a unique hybrid analog/digital all-in-one music system in a compact chassis; essentially a high-quality, 75-watt-per-channel (into 8 ohms) Class A/B integrated amplifier combined with a built-in network music streamer. A pair of speakers and network connection (Ethernet or WiFi) is all that's required to get up and running. Besides support for Tidal (including onboard MQA decoding for high resolution streams), Spotify, and VTuner services, it has the ability to receive Bluetooth signals of up to aptX quality from mobile or other devices and also transmit via aptX to wireless headphones or speakers. A range of wired inputs include multiple analog RCA and digital connections including USB-A, coax, optical, and SD Card. Digital playback is handled with a 32-bit 8x oversampling digital filter and AKM's respected 32-bit AK440EQ stereo DAC chip. The AiOS is priced at $2,995. Visit Cary's website for more info and keep an eye out for Sound & Vision's upcoming review.
LATEST VIDEO