Can a Game App Offer Relief for Tinnitus?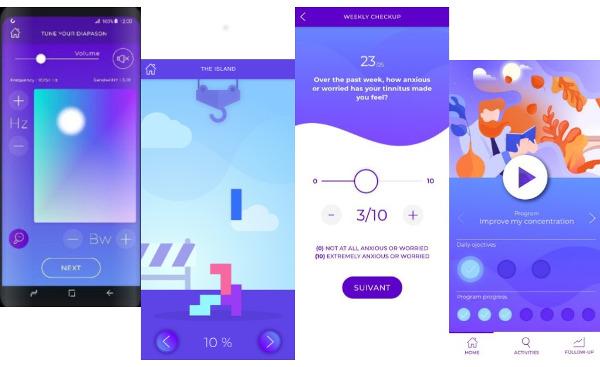 Immersive Therapy thinks so. The French company has introduced a gaming app that it hopes will bring relief to the millions of Americans who suffer from
tinnitus
, an inner-ear condition typically characterized by a constant ringing in the ears.
Introduced last week at CES 2019, the app is called Diapason — a word with many music-related definitions including a swelling burst of harmony, standard musical pitch, or tuning fork — and was created under the supervision of Dr. Alain Londero, an ear/nose/throat specialist in France. The company describes the app as a "psychological therapy inspired by cognitive and behavioral therapies" that helps the user live better with tinnitus, eventually ceasing to perceive it.
The app first guides the user through a series of 3- to 5-minute activities to assess the level of tinnitus and its impact in daily life (frequency, moment of the day, degree of discomfort, etc.) and asks a series of questions to determine how the patient perceives his or her condition. It then provides therapy in the form of daily activities that "trigger the healing of the pathology autonomously." The activities are in the form of "fun arcade games" and said to provide relief in just a few months when the therapy is practiced daily.
Diapason obtained medical device certification in France last September and is now available worldwide through the Apple Store and Google Play on a subscription basis for $149/year.
For a more detailed description of the app, visit en.diapason-app.com.