Samsung to Acquire Harman International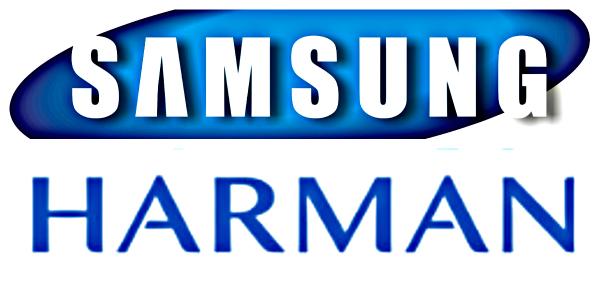 This morning we can take a break from the post-election fallout and concentrate on a news item that is less contentious, and certainly more interesting. Electronics powerhouse Samsung is set to acquire Harman International for approximately $8 billion when the sale closes in mid-2017. While we at
Sound&Vision
know Harman from their home audio brands, the bulk of their business has been in the automotive world. Samsung sees the future of connected cars and this acquisition is their foot in the proverbial car door. This is the biggest acquisition in Samsung history, and one that marks a concerted effort to grab a huge piece of the automotive industry.
Harman is the brand behind many well-known names in both consumer and professional audio: JBL, Harman Kardon, Mark Levinson, AKG, Lexicon, and Infinity. In automotive applications, the company also has licenses with the Bowers & Wilkins and Bang & Olufsen brands. However, the list of car manufacturers that use Harman audio systems is even more impressive: Mercedes, BMW, Dodge, Jeep, Hyundai, Kia, Volvo, Chrysler, Subaru, and more. About 65% of Harman's reported sales last year were automotive-related, and its order backlog is approximately $24 billion with recent deals with General Motors and Fiat.
In a press statement, Samsung CEO Oh-Hyun Kwon said: "Harman perfectly complements Samsung in terms of technologies, products and solutions, and joining forces is a natural extension of the automotive strategy we have been pursuing for some time. This immediately establishes a strong foundation for Samsung to grow our automotive platform."
Young Sohn, president and chief strategy officer of Samsung Electronics, added: "The vehicle of tomorrow will be transformed by smart technology and connectivity in the same way that simple feature phones have become sophisticated smart devices over the past decade. We see substantial long-term growth opportunities in the auto technology market as demand for Samsung's specialized electronic components and solutions continues to grow. Working together, we are confident that Harman can become a new kind of Tier 1 provider to the OEMs by delivering end-to-end solutions across the connected ecosystem."
Samsung has recently seen a dip in their futures based on recent fiery problems with their latest smartphone, the Galaxy Note 7. They see the future is in the connected car and the "Internet of Things" which includes their smart appliances in addition to their share of audio and video products. This news will combine the prowess of Samsung's displays with the finesse of Harman's audio legacy. Harman will remain an independent company under the Samsung banner.
With electronics companies such as Apple and Google getting into the automotive arena, it's not surprising to see Samsung making such a huge investment. Having worked for Samsung and alongside of Harman over the past years, it is exciting to see what the two will come up with together. The Harman name is so well-respected in the audio and automotive community that it can only mean good things for Samsung. Let's hope it doesn't mean bad things for the audio community.