Bowers & Wilkins Unveils 700 Series Signature Loudspeakers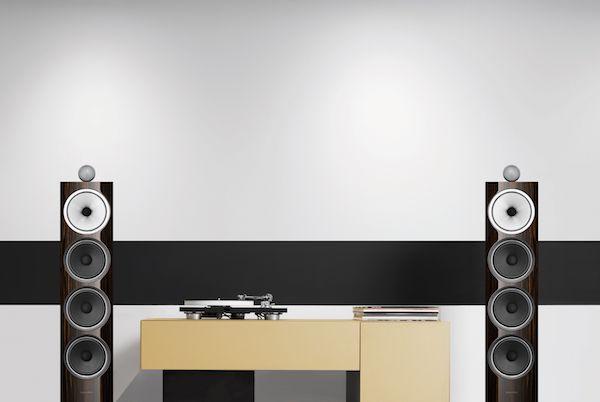 British manufacturer Bowers & Wilkins has introduced Signature versions of loudspeakers from its 700 Series: the floor-standing 702 Signature and standmount 705 Signature. With upgraded crossovers and a luxurious cabinet finish, both models "represent the apex of current Bowers & Wilkins design, engineering and manufacturing processes."
From the company's press release:
Launched in 2017, the elegant Bowers & Wilkins 700 Series range of speakers already delivers exceptional performance thanks to its careful use of technologies first seen in the high-end 800 Series Diamond, such as the Solid Body Tweeter-on-Top assembly, unique Continuum cone drivers and Aerofoil profile bass drivers. Used in combination with bespoke 700 Series technologies such as the Carbon Dome tweeter plus carefully optimized and rigid cabinets, the result is a range of loudspeakers as superb to listen to as it is to look at.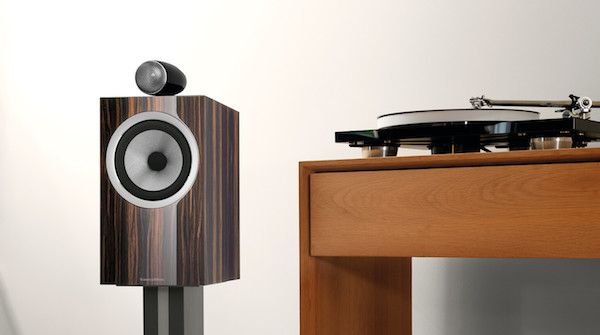 Along with an upgraded crossover, the 702 and 705 Signature models' Tweeter-On-Top design features Solid Body Tweeter technology. This uses a solid mass of aluminum in place of the hollow zinc housing used by standard 700 Series speakers to provide a "stiffer and less resonant structure." A new Aerofoil bass cone modeled on the company's 800 Series Diamond speakers, one that employs inner and outer skins filled with EPS (expanded Polystyrene, a lightweight yet rigid foam) and delivers, according to Bowers & Wilkins, "a dramatic uplift in bass performance" can also be found on the 702 Signature tower.
The 702 and 705 Signature speaker cabinets feature a new Datuk Gloss ebony-colored veneer, with each individual cabinet sporting a unique grain pattern. Rounding out the deluxe treatment is eye-catching metal trim surrounding the mid/bass and midrange cones, silver-finished tweeter grilles, and a rear-panel Signature identity plate.
702 Signature
Three-way vented-box
3 x 165mm Aerofoil Profile bass
1 x 150mm Continuum FST midrange, decoupled
1 x 25mm Carbon Dome tweeter in Solid Body Tweeter-on-Top
705 Signature
2-way vented-box
1 x 165mm Continuum bass/midrange
1 x 25mm Carbon Dome tweeter in Solid Body Tweeter-on-Top
The 702 Signature ($6,499.99/pair) and 705 Signature ($3,999.99/pair) will be available in July 2020.
Visit bowerswilkins.com for more information.