Bowers & Wilkins Launches Wireless Products 3 Years in the Making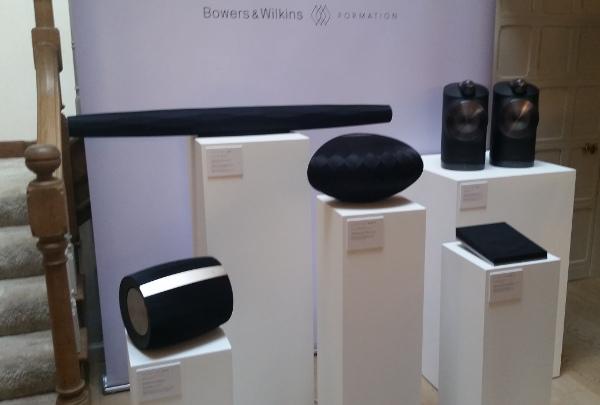 When
Silicon Valley startup EVA Automation acquired the iconic speaker brand Bowers & Wilkins (a.k.a. B&W) in 2016
, founder Gideon Yu described the mission as "reimagining the audio/video experience by making products that will change how people interact and think about the home."
Today we get a taste of Yu's vision with the launch of the Formation Suite of high-style wireless products that marry Bowers & Wilkins expertise in building some of the world's finest looking and sounding speakers with EVA's expertise in wireless multiroom technology and user experience (UX) design.
As B&W CEO Greg Lee explained during a recent press tour in the U.K., "We're not the first [in wireless] but we think we can be the best." The new line is the first step in realizing the goal of "building a global company that combines EVA technology with great sound" and making the Bowers & Wilkins brand "more accessible."
Three years in the making, the new lineup comprises five products built around patented mesh network technology described as super-fast and capable of delivering 96-kHz/24-bit high-resolution (hi-res) audio with near perfect (1 micosecond) synchronization among speakers in the same room (or 1 millisecond synchronization across a whole-home multiroom system): The Formation Audio hi-res streamer/preamp ($700), Formation Wedge wireless speaker ($900), Formation Bass subwoofer ($1,000), Formation Bar soundbar ($1,200), and Formation Duo wireless speakers ($4,000/pair). All products can be controlled via an iOS/Android app and are available for sale starting today.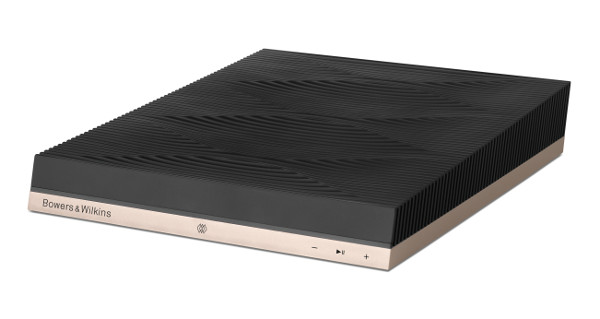 Formation Audio ($700) – The "wireless audio hub" is designed to convert any audio setup into a flexible, hi-res-capable multiroom wireless system that supports streaming via Wi-Fi, Apple AirPlay 2, Spotify Connect, and aptX HD-enabled Bluetooth. The Roon-ready hub creates a mesh network in which each product on the network "dynamically chooses the optimal path to route audio-data between products to ensure a robust streaming experience" [see Formation Wireless Technology Explained for more detail] and provides a generous selection of connections, including one optical digital and two analog inputs/outputs and an Ethernet port.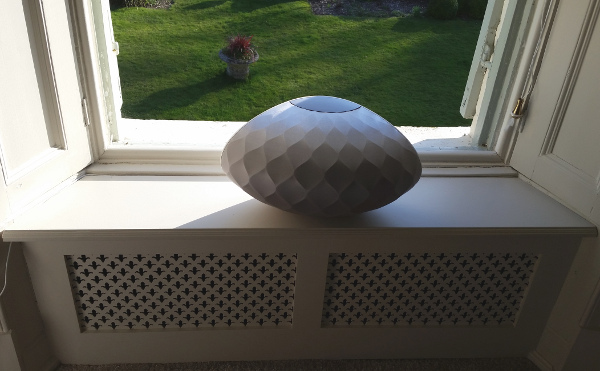 Formation Wedge ($900) – More art object than speaker in appearance, the elliptical Wedge mates a 6-inch woofer with two 3.5-inch midrange drivers and a pair of 1-inch "decoupled double-dome" tweeters (borrowed from B&W's 600 Series speakers), all precisely angled to deliver "room filling sound" from a single enclosure that also houses a DSP-enabled digital amplifier that delivers 80 watts to the woofer and 40 watts to each of the tweeters and mids. In addition to supporting multiroom streaming via Wi-Fi, Airplay 2, and Spotify Connect, the Roon-ready speaker supports aptX HD/Bluetooth streaming and has a top-mounted touchpanel that provides direct access to controls when you don't want to use the app. The Wedge is offered in black or white.
In a listening demonstration conducted in the large master bedroom of a spacious country manor house outside of London, the Wedge produced decent bass and sounded bigger than expected, projecting a reasonably wide stereo image, most notably during the build-up on Jeff Buckley's "Dream Brother" from the 2006 album of the same name. The guitars, bass, keyboards, and drums retained impressive definition leading up to and during the crescendo.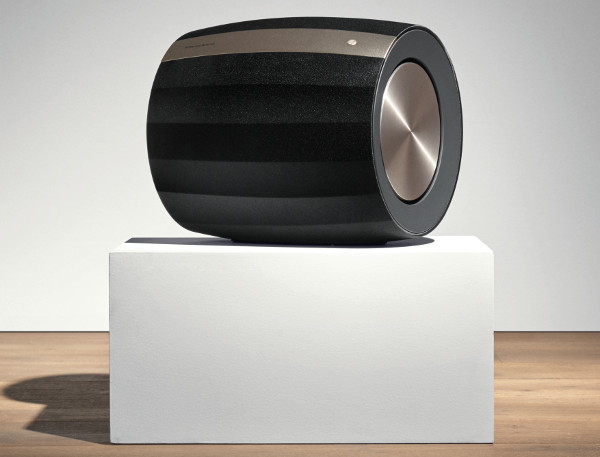 Formation Bass ($1,000) – Looking like anything but a subwoofer and more like a stylish canister that might roll away at any moment, the stealth bass module uses opposing 6.5-inch drivers at either end, 250 watts of power, digital signal processing (DSP), and dynamic equalization to deliver clean bass from an enclosure that's only 10 inches in diameter and 11 inches across. The use of back-to-back woofers is said to cancel out cabinet vibrations and coloration. Output was clean and surprisingly robust for such a small cabinet on the idiosyncratic track "Cymatics" (the science of visualizing audio frequencies) from Nigel Stanford's 2014 album Solar Echoes.

Formation Bar ($1,200) – In keeping with the line's sophisticated industrial design, the 49-inch-wide wireless soundbar is equipped with Dolby Digital surround processing and has nine drivers arranged in a left/center/right "speaker" configuration, each of which mates a 1-inch double-dome tweeter with two 2.6-inch woven-glass-fiber cone woofers. The onboard digital amplifier delivers 40 watts to each tweeter and 40 watts to each woofer pair for a total of 240 watts, and the soundbar is rated to play down to 40 Hz on its own. Apart from streaming via Wi-Fi and AptX HD/Bluetooth, the Bar is equipped with a single optical input in an effort to keep setup simple. In a demo conducted in a large family room, the soundbar was paired with a Formation Bass subwoofer and delivered a satisfyingly experience with a reasonable sense of surround sound spaciousness while playing a raucous action-movie soundtrack.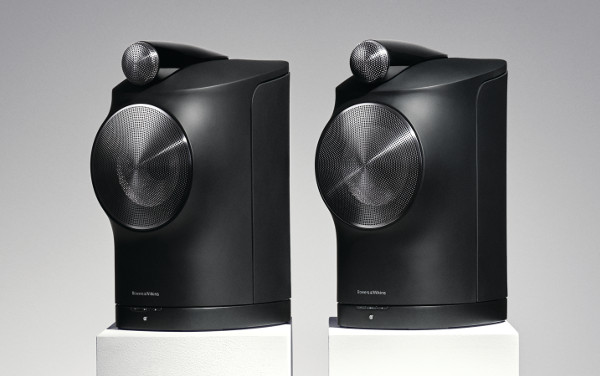 Formation Duo ($4,000/pair) – Sitting at the top product of the new line, the Duos were designed to prove that the first-rate sound that has defined Bowers & Wilkins for more than half a century can be delivered wirelessly — a feat the company felt was not possible before the development of its wireless technology. A patented 1-inch carbon-dome tweeter situated in the brand's signature tweeter eye housing is teamed with the same 6.5-inch Continuum cone driver used in B&W's flagship 800 Series Diamond speakers; the onboard power amp delivers 2 x 125 watts to the speakers, which are rated down to 25 Hz.
The live acoustic version of Neil Yong singing the anti-war anthem "Ohio" on Live at Massey Hall 1971 was riveting with absolutely no hint that we were listening to a wireless stream. Young was in the room, up close and personal. The demonstration suggested to me that waiting to "get it right" was a wise move for B&W, which appears to have succeeded in reaching its goal of building a "premium high-performance wireless audio system with no comprises." The speakers are available in black or white, and matching stands are available at extra cost.