Bowers & Wilkins CM6 S2 Speaker System Page 2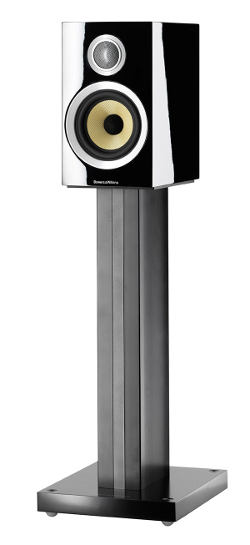 Cinematic Power
Moving on to full 5.1-channel listening, I quickly determined that the system's Centre 2 S2 made a very close tonal match to the C6 S2s: with all running full-range (no sub), comparing two-channel stereo to Dolby PLII/Movie modes revealed almost zero overt change over a wide range of male and female announcers. (And since the Centre 2 S2 is a three-way with vertical mid/tweet, there was little or no shift off-axis from response "lobing.") This is rare enough in itself, but making a similar comparison, between PLII/Music and two-channel, on excellently recorded natural-acoustic music, showed a match nearly as close: I heard the obvious widening of soundstage and overall spatial deepening I expected, but there was very little perceptible change in the timbres department; just a smidge of stronger male-vocal "chest" from the Centre 2 S2/subwoofer combo.
Speaking of which, the ASW10CM S2 sub is identical to its original-CM predecessor except for the white finish option. But fear not: It remains a formidable low-end reproducer despite a truly compact form. This woofer goes plenty low—in my room it appeared to have valuable, though not perfectly flat output to around 25 Hz—and with some surprising power. Barely larger than a cubic foot, with a 60-Hz crossover I had assigned to the CM6 S2s, the single-ten made as tight a subwoofer/satellite transition as you could wish. After I had fine-tuned the sub level by ear, I switched back and forth between my pre-pro's no-sub Direct mode and its with-sub Stereo mode, comparing music with plenty of 40-to-80 Hz-content (a loose, Dixieland bass-drum, plus standup-bass). There was a very slight increase in lowest-octave "blurb" on bass-drum strikes with the sub active, but virtually no diff whatsoever in the sensitive crossover octaves, which is wonderfully rare. (I run my subwoofers at lower levels than many: I abhor boom.) This made for a spectacularly musical bottom end on full-orchestral music like the Rachmaninoff 3rd concerto via Lang Lang (Telarc SACD). In a larger room, or for closer to reference-level listening, I would probably want a second sub. But honestly, for my real-life needs (which never see true ref-level except in testing), in my slightly sub-3,000-cubic-foot studio, the single B&W sub was fine.
All these virtues translated effectively to movie sound. The B&W's easily produced quite substantial volume via my 150-watt-per-channel amp, and displayed no noticeable difficulty at all in doing so. The Monuments Men is not a very good movie—in truth, it's a dreadful flick—but there's nothing wrong with its production values. The DTS-HD Master Audio Blu-ray soundtrack was reproduced with pristine clarity via the CM S2 suite, delivering consistently crisp and intelligible dialogue and cohesive surround environments, which lent sequences like the salt-mine scenes at least a bit of conviction. And on the occasional full-range effect, high-impact dynamics and solidly cinematic bass extension were amply evident. A quick tour through familiar test scenes from my Blu-ray standards confirmed the impression: The new CMs handled the most difficult soundtrack demands elegantly, and even the CM1 S2 surrounds, aimed as I usually do away from the listeners to reflect from my side walls, gave satisfaction despite being mere small two-ways.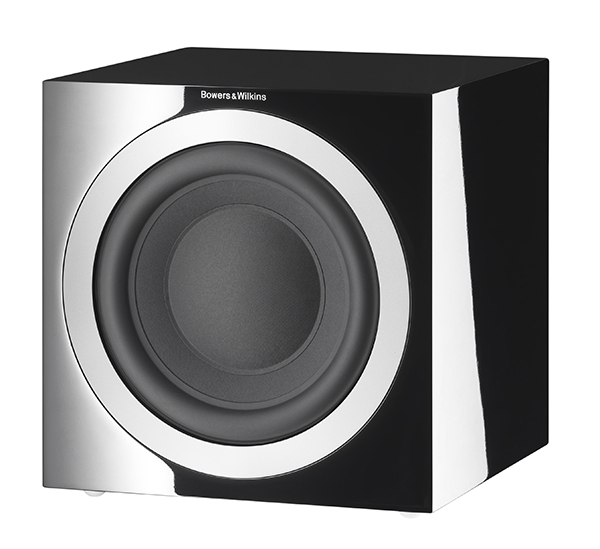 Sonically, then, B&W's re-refined somewhat-affordable system is a standout. The CM S2s did everything well and displayed no discrete vices: no obvious midrange colorations, nor center-main discontinuities; no rude subwoofer noises when over-extended. These are loudspeakers that clearly were engineered by folks who know their business. Of course, "affordable" is a moveable target, and these days my "affordable" scale is fast sliding southwards, to the point where $5,850 sounds increasingly like decent-used-car money. Without strain I can think of a handful of similarly configured systems for around half that amount (though probably not with a three-way center), that if not equal to the CM S2s in every audio and cosmetic detail, should at least come ready to play on the same field.
But that doesn't make them B&Ws, nor does it promise the kind of visual appeal and tactile richness, nor, perhaps, the sonic refinement, that the S2s showed me. (I adored the CM6 S2s in white; but upon, um, reflection, a light-bouncing center-channel at the screen's lower edge is probably not the best idea.) Nonetheless, I mean to leave no doubt how I feel about the S2s' audio performance: It is stellar. They sound gratifyingly open and depth-y, and produced solid spatial effects both from two-channel and surround productions. Those looking for speakers that truly can pretty much disappear, aurally, while visually looking supermodel stunning, will find the CM S2s to be bang on the money—as long as they bring the requisite amount.