The Boss Speaks: Billy Altman's SXSW 2012 Diary, Day Three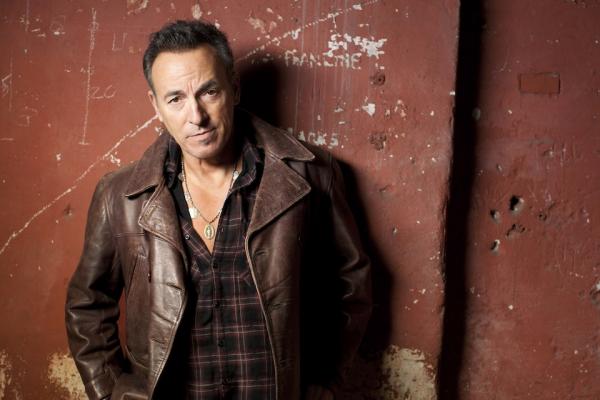 "How important can this speech be if we're doing it at noon?" joked Bruce Springsteen as he began his keynote speech on Thursday at South By Southwest. "I mean, is any musician up at noon?"
Of course, Springsteen himself didn't make it to the podium until a little over thirty minutes past his scheduled start time (as they say: It's good to be the Boss), but it turned out to be well worth the wait for the packed house at the Convention Center Ballroom, as the pride of the old school Jersey Shore spent the next hour talking from both on and off his prepared notes about his journey from starry-eyed music fan to icon of All-American rock and roll.
Like any kid growing up in the '50s and '60s, Springsteen's key early touchstones were Elvis and the Beatles – though he admitted that it was the Beatles' scruffy British Invasion colleagues the Animals who really got to him with angry mid-'60s anthems like "It's My Life" and "We Gotta Get Out of This Place," the latter of which he performed on acoustic guitar, underscoring the working class desperation at its core. After he sang the final chorus - "We gotta get outta this place, if it's the last thing we ever do/ We gotta get outta this place/ Girl, there's a better life for me and you" – he smiled and noted that "That's every song I've ever written."
All in all, Springsteen's speech was one of SXSW's better keynotes (best one-liner: "They called me, Elliott Murphy, John Prine and Loudon Wainwright the 'new' Dylans. The old Dylan was only 30!"), and Bruce Day at SXSW ended last night with a lottery-ticketed show by the Boss and his E Street Band at the Moody Center. I didn't attend, but from all reports it was your typical crowd-pleasing Springsteen show. And in perfect-SXSW-storm fashion, who should appear onstage during the guest-filled encores than Animals lead singer Eric Burdon, to reprise his old classic. Like the title of Springsteen's latest single, guess that's what you call taking care of your own.
More from the SXSW 2012 Diary:
Day One: Keeping Austin Weird With Joe "King" Carrasco
Day Two: Alabama Shakes, Black Flamingo, Gemma Ray
Day Four: Fun. and the Drums