Bose Adds Google Assistant to Speakers, Soundbars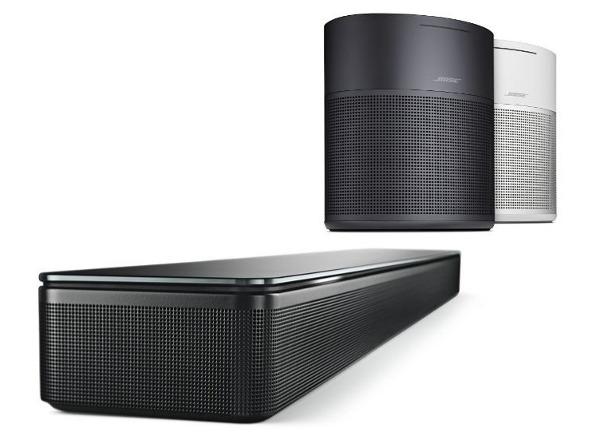 Thanks to the magic of an overnight software update, Bose smart speakers and soundbars can now be controlled by simply saying, "Hey Google."
The update injects Google Assistant into Bose's model 500 smart speaker and 500 and 700 soundbars, enabling owners of these products to use voice commands to find and play music, search the web, manage daily tasks, and control compatible smart devices.
Google's voice platform will also be integrated into the new model 300 compact smart speaker Bose plans to release this summer.
Setting up voice control on a new or existing Bose smart speaker or soundbar is a simple process: Open the Bose Music app and go to "Voice Settings," select Google Assistant and follow a few steps.
In a blog announcing the new feature, Google said voice control can be used to…
• Play music and internet radio from the speaker (and later this summer news and podcasts)
• Stream videos to a Chromecast-enabled TV using a simple voice command to a Bose smart speaker
• Get answers on sports, weather, finance, calculations, translations, and more
• Make sure lights are turned off when you leave home and adjust the thermostat when you return (Google Assistant works with more than 30,000 smart devices)
• Get help with flight information or your commute (with permission)
• Check the weather and traffic in your area
• Add items to your shopping list (with permission)
• Set alarms and timers without lifting a finger
For more information, visit blog.google.