Blu-ray Review: Treme Page 5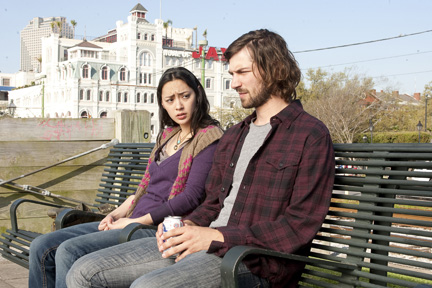 The image quality of the 1.78:1 picture is thrilling in its detail and textural strength, far surpassing what is typically transmitted by local cable providers as "full HD" programming. This is no small thing for a show where individual scenes often hinge on visual details that might otherwise get lost in the relentless flow of images.
The soundtrack, including both the music and the ambient sounds of the city's streets, positively pours out in all its authentic and transcendent glory. If there's a disappointment here, it's that the surround channels in the DTS-HD Master Audio 5.1 mix are little used. But given the way the music was recorded, it's easy to understand the aesthetic choice of keeping the soundstage mostly in front of the viewer, as is mostly the case in real life.
LATEST VIDEO