Blu-ray Review: Fear and Loathing in Las Vegas Page 3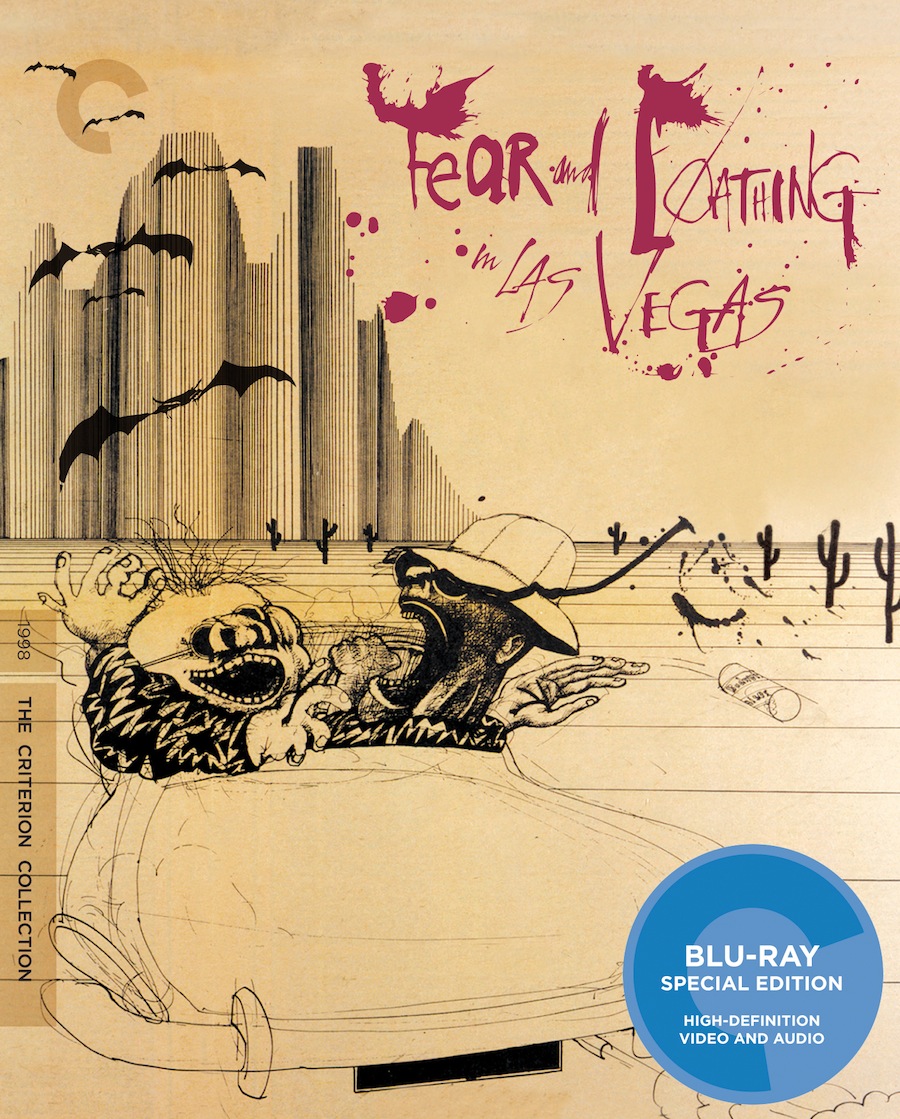 Gilliam provides his usual bemused and amusing director's commentary — less engaging than Thompson's, but someone had to try to explain the logic behind the drug logic. Depp and Del Toro's commentary brings you back to earth with a scene-by-scene deconstruction of the film's humor, interspersed with producer Laila Nabulsi's attempts to convince you that this was her film, not Gilliam's.
There's a 14-minute segment of Depp reading from Thompson's inspired stream-of-consciousness correspondence — and Depp's own (less successful) efforts to be as wild and creative in his responding letters. Three deleted scenes, though a little rough around the edges, help reinvigorate the lunacy. Then there's a piece that depicts Thompson's entry into Hollywood. It's not quite as triumphal as Jesus's entry into Jerusalem, but it does provide the strange, fantastic sight of Depp and Thompson together in identical Raoul Duke costumes (and in high-def, no less).
You also get a gallery of artist Ralph Steadman's work (which was used to illustrate the book and inspire the filmmakers), a group of Gilliam's storyboards, a photo essay on Oscar Zeta Acosta (the real Dr. Gonzo), and an excerpt from a production of Fear and Loathing made for CD that has filmmaker Jim Jarmusch and friends doing an underground-cred-earning version.
A 17-minute audio discussion with Gilliam, Nabulsi, and the director's brilliant regular screenwriter Tony Grisoni (full disclosure: Tony and I were friends at film school) explains one of Gilliam's customary Hollywood-studio controversies. This one involved a Writers Guild arbitration committee that chose to give sole screenplay credit to the creators of one of the many previous adaptations that were never used. That decision was just another example of the distortion of reality by officialdom — the sort of thing that cries out for a Doctor of Journalism, to cure our societal ills and untwist our brains.
(Photos courtesy of The Criterion Collection)
LATEST VIDEO