Blockbuster Gets Dished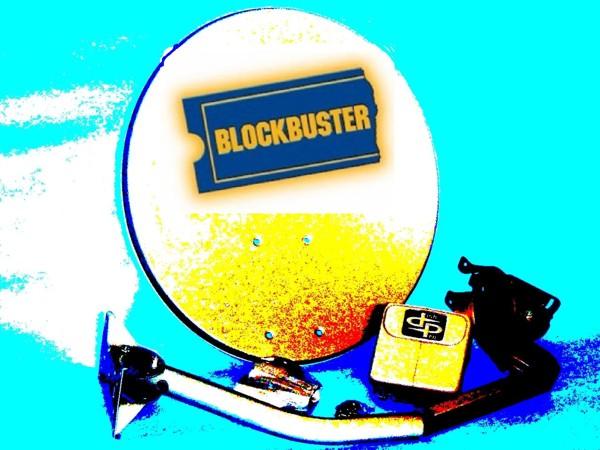 Troubled Blockbuster Inc. has recently been in bankruptcy court and on the block. Now it has a new owner, the Dish Network. The satellite TV operator won the video rental chain with a bid of $320 million including $228 million in cash.
Dish takes over what remains the country's largest brick-and-mortar video rental chain, though it has shut down thousands of stores to reach the current total of 1700. One factor in its downfall was the huge debt load it took on when Viacom spun off the company in 2004. As recently as 2009, Blockbuster was confident (if not actually robust) enough to bid a cool billion for Circuit City. Now its share price has dropped so low, it's been delisted from the NYSE.
It's a big comedown for the company that once spread across the U.S., putting countless mom-and-pop video rental stores out of business. Blockbuster's nemesis, of course, is Netflix and its mail order video rentals. Blockbuster responded with a mail-order operation of its own. Blockbuster has also emulated Netflix's burgeoning video streaming operation and Redbox's kiosk rentals. In all these areas, Blockbuster is playing catch-up, but not effectively enough to regain the primacy it once had when hard copy rentals were the only game in town.
The question now is: Will Dish and Blockbuster find a way to synergize? Blockbuster gives Dish four new ways to distribute programming—store, mail, streaming, and kiosk—in addition to its healthy base of satellite subscribers. There is not another company with that kind of reach.
See press release, Digital Trends, and news.com.
LATEST VIDEO