The Bird with the Crystal Plumage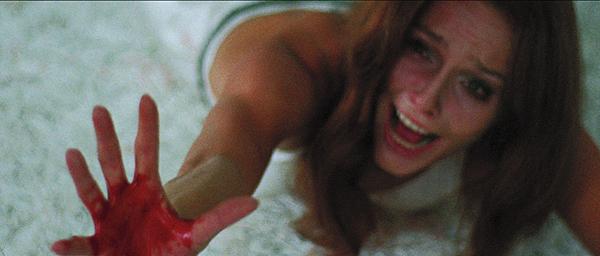 Sam (Tony Musante), an American writer living abroad, is about to return home when he witnesses a violent attack, in the midst of a wave of recent murders. Short on clues, the police revoke his passport to compel him to aid in the investigation, even though his life is promptly put in real danger. Brave, resourceful, and remarkably level-headed through it all, Sam shows a real flair for detective work despite his lack of experience, but the killer has no intention of surrendering quietly.
Lensed by the great Vittorio Storaro using the cost-saving Techniscope 35mm process—essentially requiring half the film stock but therefore delivering a blow to image quality—Bird has a noticeably grainy appearance that might be considered noisy. A high bitrate, however, assures excellent detail in the shadows, in out-of-focus backgrounds, and even in a drastically misty morning. The color palette is lovely and natural, a boon to the skintones in frequent close-ups. The movie has been newly restored at 4K, but vertical scratches and other minor issue remain.
The soundtrack defaults to the original English DTS-HD Master Audio 1.0, but an Italian track is available as well, in the same for- mat. Sadly, the audio experience is in no way distinguished: With an American lead and a mostly Italian supporting cast, neither language sounds quite right, often coming off as cut-rate dubbing. Volume also needed to be bumped significantly above my usual listening levels. While not given an ideal sonic showcase, Ennio Morricone's mus- ical accompaniment is nonetheless delightfully creepy.
The substantial new bonus content is highlighted by a half-hour interview segment with Argento, plus an expert commentary and more. This fancy limited edition also contains a DVD of the movie with all the extras, a two-sided movie poster, a well-researched mini-book, and a collection of mini lobby cards that somehow manage to mislead the audience while also spoiling key scenes!
Blu-Ray
Studio: Arrow Video, 1970
Aspect Ratio: 2.35:1
DTS-HD Master Audio 1.0
Audio Format: 97 mins.
MPAA Rating: NR
Director: Dario Argento
Starring: Tony Musante, Suzy Kendall, Enrico Maria Salerno
If you're going to steal, the saying goes, steal from the best. Like many a filmmaker, Dario Argento was strongly influenced by the works of a certain British director, so much so that he earned the nickname "The Italian Hitchcock." His debut film, The Bird with the Crystal Plumage, embraces many a cliché of the thriller genre while also forging its own path. Shot and scored with genuine inspiration, the film boasts a clever plot, with twists that are not easy to predict, as well as a distinctive sense of humor.